Ah yes. If wishes were fishes…
If you do a Google search for that phrase "if wishes were fishes" you'll probably find a lot of different people adding a lot of different endings. Some of them make measly attempts at rhymes and fall short. Like "we'd all swim in riches." Please don't say I have to tell you why that's a measly attempt at a rhyme.  

Podcast: Play in new window | Download
Tune In On iTunes Apple Podcasts | Android | Email | Google Podcasts | Stitcher | TuneIn | Spotify | RSS | More

You could make believe just about anything if wishes were fishes.
But fortunately wishes and make believe don't make the world go 'round. Because what if they fell into the wrong hands, hearts, and minds. We might all end up in a world of chaos. And a world where some people yell at other people because they're just more righter than the rest.
Naa…that probably wouldn't happen.
But what if some people wanted to wish other people away just because they have a different skin color?
Ok, I'm sorry for even bringing it up. We live in modern day America. And that would just never happen.
But what if somebody wanted to wish somebody else away just because they believe in God? Surely that's a possibility.
Nuh-uh.
Uh-uh.
No way!
Way!
Kids…kids. Stop arguing. I'm starting to wish I'd never brought it up.
Here's the point. You were hoping there'd be one. Right?
We live in a world that's real. And real bad things happen. To every kind of person. In every part of the world. And no amount of touchy feely, sappy quotations and memes is ever gonna change that. There's only one thing that will ever make a difference. And if you're gonna wish for anything at all, wish for the ability to pray and ask God to help you love your neighbor. Or better yet, skip the wish part.
And head straight to prayer for wisdom and love,
Two lights in a world filled with dark.
Where others will only leave questions you'll leave
A big, bold exclamation mark.
Stay tuned,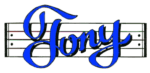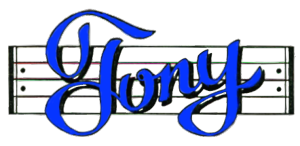 Get my Rhyme & Reason Podcast delivered (free) right to your player.
My books are also on Amazon.com or Apple Books
Grab yourself a cool tee
Or how about some music for kids