I once was blind…
Even in the God-less movies you'll often see a funeral scene where someone is singing "Amazing Grace". The words to the song talk about getting your sight back…right? Well, not exactly. The writer was actually acknowledging a lack of vision or recognition of the Truth. For example…when I say, "I once was blind, but now I see"…I'm talking about what I didn't realize before makes sense to me now. And it's great when that happens.
There's an important ingredient involved in being able to see things you couldn't see before. Humility. If you can humble yourself and admit when you're wrong, you'll clear up your bouts with blindness much more quickly. But that's much easier said than done…isn't it?
What are you afraid will happen when you humble yourself? Do you think this mean ol' world will slap you down and you won't be able to get back up? Don't get me wrong…I know this mean ol' world can slap you around and down. But with God's help, you can get back up every time. So, are you afraid other people will think you're a wimp for humbling yourself? Well, maybe if humbling yourself is all you ever do. False humility is almost as bad as no humility. And I promise it won't look good on you.
I once was blind like that.
But when you're willing to admit you don't have all the answers…or you're willing to admit you were wrong, you're in a place so many people don't have the nerve to go. You're in God's grace. He'll open the eyes of your understanding, and you'll leave those doubters in the dirt. Possibly forever.
I didn't get any lasting wisdom or understanding until I realized and admitted my ways are wrong when they disagree with God and His word. Once I was willing to humble myself, I changed the course of eternity, for me, forever. I set a course for blue skies and paradise. I still need glasses to see the way, but I know I'm going. Wanna go, too?
Got the sails up and a port in mind.
There's a cool wind, blowing strong and kind.
Leaving doubt and fear so far behind…
I can see now where I once was blind. 
© 2016 Tony Funderburk
Stay tuned,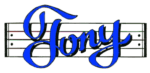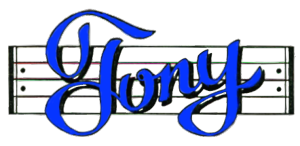 P.S.  Share the rhymes and reasons with your friends and family. And let's stay connected. Like this…
Join my Rhyme and Reason Club
Discover my ebooks on Amazon.com or Smashwords
Subscribe to my Podcast on iTunes OR Google Play
Connect with me on LinkedIn
Circle me on Google +
Follow me on Twitter
Watch my videos on YouTube
Find me on Facebook
Or use the social media links below