Why would anyone say something like ~ I Am Nothing
Am I not important? Does my life mean nothing? Do I serve no useful purpose in this world? The answer to all three of those questions is "no". But just like King David, in Psalm 16 wrote: ~ O my soul, you have said to the Lord, "You are my Lord, My goodness is nothing apart from You"…I freely acknowledge that I am nothing without God. And God still says that I'm important enough to Him that He knows the number of hairs on my head…which has gotten easier to count in recent years.

I'm guessing, since you're reading this or listening to it on my podcast, that you're a human being. And that means you're made in the image and likeness of God. No other creature on the planet can make that claim…only humans. God clearly says that in the Bible. And He clearly demonstrates how important this distinction is over and over. You ARE important to God. You were created with eternity written on your heart. There IS at least a part of you that will last forever. And if you choose to believe and trust in Jesus as your eternal source of life, that forever will be with Him in paradise. But…
…if you choose to serve yourself, you will experience an eternity of knowing how you are nothing without God.
When I was 13, my Grandmother asked me if I'd like to be sure of where I'd spend eternity. She had been working on me since I was about 4 or 5. I remember sitting in the pew at church with her each Sunday and hearing the Baptist preacher ask if there was anybody there that day who wanted to give his or her life to Jesus. And I remember Grandmother nudging me to go on up and ask the preacher to pray with me. I never would. But on a certain day, when I was 13…and my Grandparents were visiting my Dad's home…she asked me in private if I'd like to trust Jesus as my Savior.
I said I would. She didn't force me. She didn't taunt me. She didn't twist my arm or in any way abuse me into it. She simply asked and hoped for my positive response. I CHOSE to accept Jesus. And I've never regretted, nor will I ever regret my choice. Until I was 13 I was on a path toward eternal bleakness. But with that one decision, I started walking on a path toward eternal life. And I can only say that with confidence because of what I know about the Giver of Life…Jesus. Clearly, without Him I am nothing.
What about you? Are you walking, or running, or zooming toward eternal bleakness? One easy choice can change your direction. And you won't regret your decision one day for the next multillion years. Here are some lyrics I wrote showing how I am nothing without God and how I have a living, loving Creator…
Consequential Servitude
God looked down on me…He knew I was wrong…
Usurped my position I held for so long
Yeah, He just took over…where my brain left off
He knew it was risky…He knew they'd all scoff
Sometimes I'm so stupid, and so often blind…
Trade reason for feelings; mistakes underlined
And so again; I behold the outer man
Through God's condescending attitude,
And I defer to the perfect Architect
And this consequential servitude
He spirals His thoughts…through my barricade
He knows I am feeble…yet hands me His blade
He tells me to rise up…from my Phoenix blight
He builds me a fortress of conquering Light
When my clay is brittle…and crumbles to sand
I long to be putty…in my Master's hand…
And then I can behold the inner man
Through God's condescending attitude
Because He chose me as His dwelling place
I choose this consequential servitude
There were no incantations, no hallelujah chorus
He succumbed to His detractors; withstood an inquisition…
And then commended His spirit, relinquished His position,
And then He died a death that was for us!
© Copyright Tony Funderburk 2001 & 2008-09     1/21/2001
Stay tuned,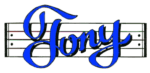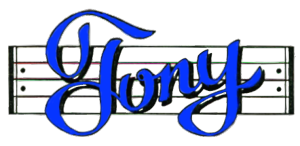 P.S.  Your support for my Words and Music means the world to me. Please share them with others. Here's how"
Discover my ebooks on Amazon.com or Smashwords
Subscribe to my Podcast
Circle me on Google +
Follow me on Twitter
Watch my videos on YouTube
Find me on Facebook
Or use the social media links below