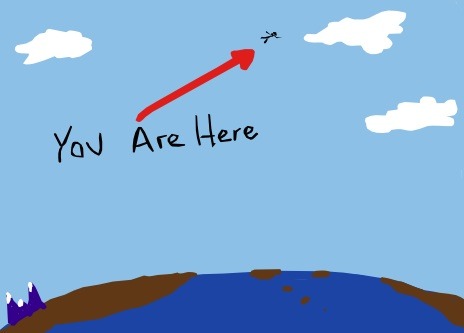 Have you ever thought you'd like to learn how to fly a plane? Or, are you like me…and you've wondered and even dreamed about flying…without a plane? Just you…in the air…zooming around, flying through clouds, skimming over the ocean.
When I was in grade school, way back in the 20th century, I read tons of books. I couldn't get enough. In fact, I think in one school I read every book they had at my reading level and then went in search for other books. My favorites were the books where the main character could do or see things no one else around could.
And I remember a couple of them had flying in them.
I was so intrigued by flying that I also began to watch birds more intently. I'd draw them, particularly in colored pencils or watercolors. It's amazing how fragile the bones in their wings are in spite of the beating they take in flight. Awesome design.
An ironic thing about my interest in birds and flying is that I've had a fear of heights for as long as I can remember. I've flown many times, and I'm mostly OK with that. And I don't have a problem being on high mountains or mountain roads. But what I don't like are high buildings or similar high places. You can't get me next to a 32nd floor window. No way!
I remember being in a brand new building, Transco Tower (now called Williams Tower) in Houston, Texas when it was  brand new in 1983. We went up to the 60th floor (or somewhere close to that) and got to look around before there were any tenants. I stood at least 10 feet away from any windows, and we could actually feel the building sway. I was ecstatic to get my feet back down on solid ground.
So, I stuck with my flying preferences…which are found in a fertile imagination. And if you're interested in that, maybe you'd be interested to know:
How To Fly
I can teach you how to fly…
Only if you don't ask why
We don't have wings.
'Cause when you learn how to fly,
And you're high up in the sky,
You'll find out things.
Things about the stratosphere…
Not like things you're used to here.
You'll love it there.
There, the sky is your playground
Flying friends are all around
You in the air.
Getting there is easy, too.
All you really have to do
Is close your eyes.
Then imagine way up high…
Just imagine how to fly
In your own skies.
Stay tuned,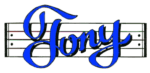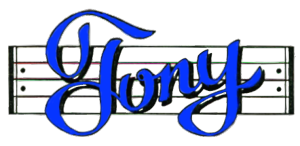 No-cost, low-cost, and premium ways you can show your support…
Tell everybody you know to Jump on the Rhyme and Reason Bandwagon
(emails with good stuff for Fa-Ree)
Get my Rhyme & Reason Podcast delivered right to your device. (also Fa-Ree)
Get digital Bible stuff from the same company I do.
My books are also on Amazon.com or Apple Books
Grab yourself an un-cool T-shirt
Or how about some music for believers, dreamers, and thinkers