How long? More than just a question
One day, back in 1975, I was driving on a small highway in Kansas with my radio on. I know…what are the odds? And I remember a song started playing, and I liked it before it got past the first couple of measures. Because it started with a simple bass line, added a simple drumbeat, and then added an electric piano. And then, one of my favorite vocalists (didn't know it at the time), Paul Carrack, started singing with the question, "How long…has this been going on?"  

Podcast: Play in new window | Download
Tune In On iTunes Apple Podcasts | Google Podcasts | Spotify | Android | Pandora | iHeartRadio | Stitcher | Email | TuneIn | Deezer | RSS | More

Most people, me included, thought How Long was a song about infidelity.
And, it was that kind of song. But not like most people thought. I just read, recently, where it said the song was written about one of the band members, in the group, Ace, had been secretly working with other bands. A lot of band members consider that a serious no-no.
"You've been cheating on us behind our backs." That's sort of how bands think of one of their own dividing his time with other bands. And so, pretty much the standard question that pops out is, "How long has this been going on?"
We humans are very concerned with matters of time. Because we have so little of it. Relatively speaking. So, it only stands to reason we wanna know how long something's gonna take. Or last. Or be.
And a king, from about 2500 years ago had the same question for God.
King David experienced a personal relationship with God in a way almost no one else ever did or ever has. But he committed some serious sins, adultery and murder, and deeply damaged his connection with God.
And King David wondered how long God would "forget" him.
Of course, God didn't forget David. But He probably decided David should see how it felt to be deeply hurt. After all ideas and actions have consequences. Even for kings.
Your ideas and actions, about God, will have consequences, too. Are you prepared to deal with those? And I mean, are you prepared to deal with them forever? I hope so. Because that's how long they'll last.
Time is of the essence.
In fact, it's running out.
So, read a Bible today.
And see what God's about.
Stay tuned,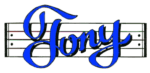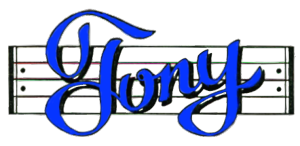 My books are also on Amazon.com or Apple Books
Grab some Merch
Or how about some music for kids
[mc4wp_form id="14357″]
Don't forget to tip your RhymeTender on the way out.
Subscribe to
Rhyme and Reason with Tony Funderburk
Or subscribe with your favorite app by using the address below