Podcast: Play in new window | Download
Tune In On iTunes Apple Podcasts | Google Podcasts | Spotify | Android | Pandora | iHeartRadio | Stitcher | Email | TuneIn | Deezer | RSS | More
Horse songs tend to have catchy rhythms. I guess it's because of the hoofbeats. *rimshot* Thanks folks. I'll be here all week. Be sure to tip your bartender and waitresses. Yes, I said waitresses. Don't git yer stirrups all tangled up, pawtnuh.
So, here's the reason I brung up horse songs.
Yesterday, Elgielene and I watched a video of Kristi Noem speaking. Regardless of how you feel about the Governor of South Dakota's political views, she told a touching tale about her dad and his ranch. She said her dad, who died in a freak accident on the ranch, was a true cowboy. And we liked the story she told about his pickup.
She said you can find out just about all you need to know, about a cowboy, by looking in his pickup.
And she shared the story of how she and her family weren't sure, at first, what to do when they were hit with a large "death" tax when he died. But at some point, she went to her dad's pickup to clean it out. And, in it, she found several of his typical "essentials." A pair of pliers. A Baby Ruth candy bar. Notebooks, pens, and other tools.
And then she found a little cassette from a dictation recorder.
She said her dad dictated notes about his actions, ideas, and observations on the ranch. Then, she found a bunch of other cassettes. And she said she discovered a lot of the answers about how to run the ranch. Answers she had been searching for but didn't know before that.
Old timers used to call that information her dad recorded "horse sense." And Kristi was able to take her dad's "horse sense" (ranching wisdom) and help save the family business.
It's that kind of story that inspired me to write a song about a horse a few years back. And, of course, I tied the message into how anybody can get answers to life's problems by talking to our Father. By the way, He left a recording for us, too. If you "pickup" around your house, you might even find it. The label will say something like "Holy Bible."
Now, check out these lyrics, cowpoke…
My Horse
Heaven holds a place for my horse
Standin' straight and strong and tall.
All the trails we've taken; even when her legs were achin
She never lets me down at all.
God was great when He made my horse…
Perfect since she was a foal.
Ranchin' skills to master; no horse learned 'em faster
There's a bonfire in her soul.
So, Lord don't take my horse too early
We've got lots of work to do.
Chasin' cattle, lots of ropin', and it's silly but I'm hopin'
I can ride her all the way to You.
I'm at home when I'm on my horse.
Across the prairies we will fly.
With her nostrils flarin' and the people starin'
We could race into the sky.
Chorus…instrumental…chorus twice to end
© 2003 Tony Funderburk
Stay tuned,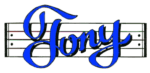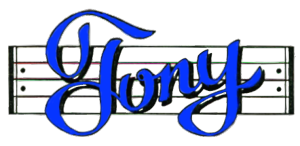 Get my Rhyme & Reason Podcast delivered (free) right to your device.
My books are also on Amazon.com or Apple Books
Grab yourself an un-cool T-shirt
Or how about some music for kids