Podcast: Play in new window | Download
Each and every time America goes through an election cycle there's a bunch of what I call strange change. And it's rarely, if ever, for the good. But the presidential election of 2020-2021 goes down as one of the strangest. I suggest you hold on for the ride. And don't just look for a place to hide till it's all over.
Yeah, hold on for the ride on a bronc named Consequences.
Because ideas are full of 'em. And that especially includes political ideas…and agendas. After all, they affect millions of people. Not just the thinker uppers.
And when politicians cheat, lie, and steal your way through life, that's bad enough. But what's worse is when millions of people VOTE for them year after year. Cycle after cycle. Term after term. So, the cheaters, liars, and thieves feel legitimized. And empowered. To the point where they'll cheat, lie, and steal boldly. With an attitude of "how dare you question my integrity and motives?!"
And they cheat, lie, and steal in the name of "helping those who can't help themselves." So, who could argue with that logic, right? They'll say things like, "Your fight is my fight." And that's a strategy right out of the Mein Kampf playbook. Just in case you didn't know, the German words, Mein Kampf, translated into English are "my fight."
But don't lose heart. Hold on to Jesus for this ride. Because He's the one, true, living, loving Creator who knows what you're going through. And He created broncs, so He can certainly help you stay on.
And, on that note, I'll leave you with a relaxing lullaby. Be sure to tune into the Rhyme and Reason Podcast of this article, so you can listen.
Hold On (you gotta hold real tight)
I would love to take you in my arms
And capture all your dreams that get away
'n put them in your heart where they belong
And fill it full of love so they can stay.
But I wonder if there's magic in my hands.
And I don't know for sure what I should do.
To make your monsters fade and disappear.
So I can only sing these words to you…
Hold on; you know you gotta hold real tight.
Gotta keep your dreams where they're easiest to see.
Hold on; I know you gotta hold real tight.
If you look behind the Love that's where they'll be.
I would love to see your smiling face
And know that at least in some small way I was there,
When you needed someone to help you through your darkness,
And help you get your wings back in the air.
Chorus
You got to keep believing in your choices.
No one but you can really clear the air.
And if you find you're hearing different voices.
Then it isn't just a passing love affair.
Repeat 1st verse and choruses to end
© 1986Tony Funderburk
Stay tuned,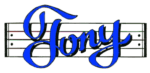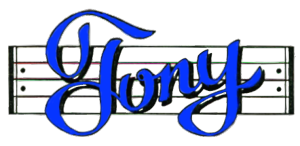 Get my Rhyme & Reason Podcast delivered (free) right to your device.
My books are also on Amazon.com or Apple Books
Grab yourself an un-cool T-shirt
Or how about some music for kids