I just read a headline that said, "Pacific Northwest cities shatter heat records again, life grinds to a halt" And if that could be true, then the Pacific Northwest would certainly be the place for life to grind to a halt. But, somehow, I just can't see business owners, who actually need to make a living for their families, just grind to a halt. And I'd be willing to bet regular people kept doing regular things, too.
But breaking heat records, apparently, is a very scary thing.
Because omg (One Might Guess) 5 really hot days in a row means we're all gonna die. Or at the very least we're all gonna sizzle on the sidewalks like slugs.
But all the shattering and grinding headlines makes me wonder. (Remember when Arsenio Hall talked about things that make you go, hmm?) Anyway, I wonder why the pictures included with those headlines and articles showed smiling people lying on blankets in the shade in the park. Hmm…
And other pictures showed people frolicking in fountains. Hmm…
I mean, those are some mighty stupid so-and-so's. Because, they're enjoying themselves with total disregard for the fact that we have an apocalyptic meltdown goin' on.
What are we, who observe such behavior, supposed to think? That some cool water and shade trees are gonna save us from inevitable destruction? Yeah, right. C'mon man. Just think of all those other hot times during history. And I'm talking about even the history that doesn't include American record keeping.
Yeah, those were real times, too.
And remember how those people were annihilated. Zapped off to Extinctville. And then, fortunately, aliens came to the rescue and re-seeded the planet with new humans. Whew! Talk about close calls.
Sure, we can't always depend on aliens to bail us out.
But have a little faith, people. Who knows? Maybe a huge wave of cool, Pacific water will blast into Seattle (and other Pacific Northwest areas) and chill things off. And don't tell me it could never happen. Or else I'll start to think you don't even believe the alien story.
Sorry, this is starting to sound a little cray zee. It's probably the heat on my head. Or maybe it IS cray zee. Oh well, while I'm in this cray zee world, I'm gonna forget the heat records and sing.
In This World
I'm in this world but not of it.
I like this life but don't love it.
My Savior rises above it.
I'm in this world but not of it.
This world can beat me up.
But this world is not my home.
I have a finer place where I will forever roam.
This world's no easy street.
This world is not so nice.
It costs a lot to leave,
But my Father paid the price.
So…Chorus
This world has lots of love,
But this world is filled with hate.
One day it won't be so,
And so I can hardly wait.
This world has moans and groans.
This world has aches and pain,
But soon even this shall pass,
Jesus the King will reign.
Chorus…inst…chorus 3 times
© 2008 Tony Funderburk
Stay tuned,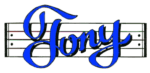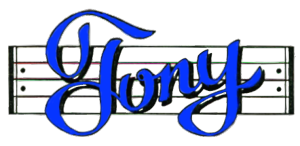 Get my Rhyme & Reason Podcast delivered (free) right to your device.
My books are also on Amazon.com or Apple Books
Grab yourself an un-cool T-shirt
Or how about some music for kids