Here's one way to turn somebody else's heartbreak and misery into a tidy profit.
Many years ago a man found himself too lonely to go on. In fact, he wrote a suicide note saying "I walk a lonely street". Then, he jumped out of a hotel window to his death.
You might tend to skim over that story of heartbreak and misery. Unless…
Unless you're somebody who's deeply affected by that kind of hopelessness and sadness. And then you might decide to do more than just read the story and move on. And, in this case, somebody like that didn't just move on.
Because the story became a small article in a small newspaper. And singer songwriter, Tommy Durden, read it. He took the article to his friend, a 41 year old English teacher named Mae Axton. And the two of them agreed it might make a good song.
Never heard of Tommy and Mae? Well, it gets better.
Once the two of them finished the song, they looked up a young singer, they knew about, from Mississippi. But he happened to be on the road at the time. But they persisted, finally met with the singer, and a few months later the song  was on the radio. And a lot of people said it shouldn't be released. Because it was connected to suicide.
But, it was definitely released.
And Elvis' rendition of "Heartbreak Hotel" became his first #1 hit. It was on this date, May 5th, back in 1956.
You and I might never know who jumped out of that window to his death. But the vast majority of us has heard a version of the story told from "The King" himself.
Well, since my baby left me
Well, I found a new place to dwell
Well, it's down at the end of Lonely Street
At heartbreak hotel
Where I'll be, I'll be so lonely baby
Well, I'm so lonely
I'll be so lonely, I could die.
By the way, there's no amount of heartbreak and misery for anyone to ever get that lonely. Because you've always got someone to turn to. It just takes humility. Enough to realize there IS a King, you are NOT him (neither is Elvis), and your King wants you to live forever with Him.
Stay tuned,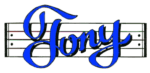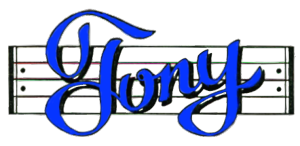 Share this link with everybody you know, so they can jump on the Rhyme and Reason Bandwagon
(My regular emails about the essentials of life, AND some music and other good stuff, for Fa-Ree)