In 2014 I wrote sort of a "year end review." And I found it this morning, as I was looking for something else from that year. One thing I noticed, when I re-read it, was how the headlines of today sound similar to those from seven years ago.
But the headlines of today are even more depressing than 2014.
Back then I talked about headlines that showed how cruel we humans can be to each other. And guess what? We still are. But even more cruel now.
Then I mentioned the celebrities who committed suicide, or dealt with drug or alcohol overdoses. I won't go into any detail about who did what. But just know…the list of suicides has grown, a lot, since then.
And then, I added some tongue-in-cheek "humor" about how much our American way of life had improved. Of course, there wasn't much evidence that the overall American way of life had improved that year. And 2021 has been an even deeper downward spiral. Can you say "mask?" Or "vax?" Or "booster?"
But, being the eternal optimist, I couldn't just rattle on about the bad stuff. Because, no matter how bad this world gets, my blessings outweigh, outnumber, and outlive all the bad news. And, just like the old hymn says…
So, amid the conflict, whether great or small,
Do not be discouraged, God is over all;
Count your many blessings, angels will attend,
Help and comfort give you to your journey's end.
I know 2021 has been an extremely challenging year.  It was filled with changes, health problems, and even dastardly ne'er-do-wells. Just like 2014 was. And basically every other year.
But, just like back in 2014, I still know this.
God loves me. He is FOR me.
And if God is for you, who cares who else is against you.
So, I look back, and I'm still thankful. No matter what went wrong, God was with me. No matter what I endured, I endured it with God's love. I hope you can say the same thing. Let me know. And let's pray for each other to stand strong in 2022.
Are you with me?
Stay tuned…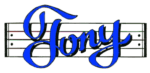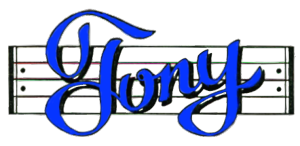 Jump On the Rhyme and Reason Bandwagon. (emails with good stuff for Fa-Ree)
Get my Rhyme & Reason Podcast delivered right to your device. (also Fa-Ree)
My books are also on Amazon.com or Apple Books
Grab yourself an un-cool T-shirt
Or how about some music for kids