There's no doubt about it. Haters gonna hate. But what there IS some doubt about is…who are the haters? Ironically (and woefully), it's almost always the people who are yelling the loudest about who hates who.
And here's where the haters gonna hate me.
Because I'm about to call a spade a spade.
Have you ever dealt with the frustration that comes with talking to unbelievers who call Christians haters? I certainly have. And if I only depended on myself, I probably would have locked myself up in my own personal Christianity long ago.
But Paul told the new Christians in Galatia to "not grow weary while doing good especially to those who are of the household of faith".
And it definitely gets old when you hear, for the umpteenth time…
"You think you're better than me." or
"You just want everybody to believe just like you." or
"Don't tell me what's in the Bible. I've read it."
And here's the irony.
Those are people who would benefit, the most, from the love and grace of Jesus. And it's sad how bitter and angry they sound as they reject that message. But they don't just reject the message. They spew out their hatred for anyone who shares the message.
But remember what Jesus said, "If the world hates you, you know that it hated Me before it hated you." You might never experience a threat to your life like Jesus faced. But when you stand up for Him and His Truth, don't be surprised when you endure the wrath of anyone (and everyone) who hates God.
I've experienced a good dose of that this year. Some of it from my own family. Even from some I wouldn't have thought would do that.
I don't enjoy lies, about me, whipped up by those whose guilt and shame precedes them. But I still stand on the love God has for me. And, as I've said before, every single person in the world can hate me. But since Jesus loves me, I still win.
If you've experienced how haters gonna hate on you, then be encouraged. Because that means you've taken a stand for your faith, hope, and love in your Creator. And it also means you're gonna live forever…
In The House of the Lord
Father God,
You never leave me You never forsake me.
And Your Word…
Gives me courage to go where you take me.
You are with me through each dire upheaval.
With You in me I will fear no evil.
As I walk through the shadow of death…
I will sing till my very last breath…
[Chorus]
Green pastures, still waters…
Goodness and mercy for your sons and daughters…
True love dwells in the House of the LORD.
Each person, each nation…
Can be renewed through Your sweet restoration…
True love dwells in the House of the LORD.
Father God,
You made a Way for my total redemption.
I believe…
Jesus died to provide that exemption.
He's my shepherd through thorns and thru clover.
He's my new wine, and my cup runs over.
As I walk through the shadow of death…
I will sing till my very last breath…
Chorus
© 2010 Tony Funderburk
Stay tuned,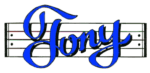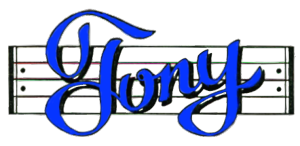 Your support is worth more than you know. So…
Tell everybody you know to Jump on the Rhyme and Reason Bandwagon
(emails with good stuff for Fa-Ree)
Get my Rhyme & Reason Podcast delivered right to your device. (also Fa-Ree)
My books are also on Amazon.com or Apple Books
Grab yourself an un-cool T-shirt
Or how about some music for believers, dreamers, and thinkers