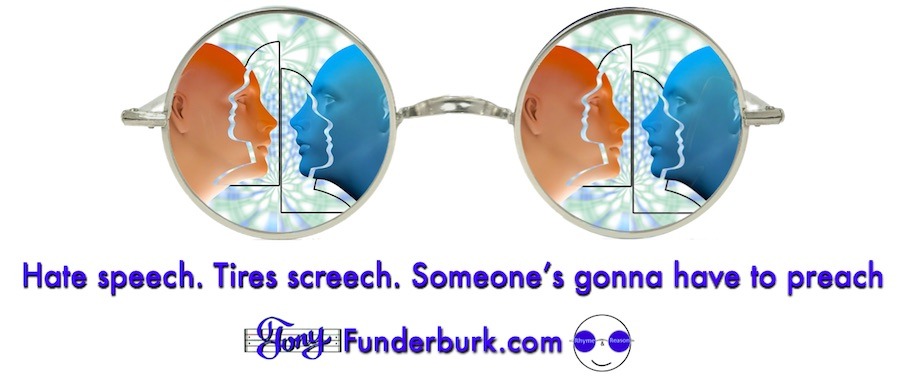 Hate speech is in the ears of the listener
I just read an article on my Apple News app talking about the shooter connected to the Pittsburgh synagogue. And the article called it a hate crime committed by a man who shared hate speech on social media channels. First off, I have to say how stupid the term "hate crime" sounds. It's just redundant. All crime flows from selfishness, which is a form of hate. So to call one crime a hate crime as if there's any other kind of crime is…like I said…stupid. Anyway, back to that hate speech thing.


Get The Rhyme and Reason Podcast Delivered, Free Apple Podcasts | Google Podcasts | Spotify | Amazon Music | Android | Pandora | iHeartRadio | Stitcher | Podchaser | Podcast Index | Email | TuneIn | Deezer | RSS | More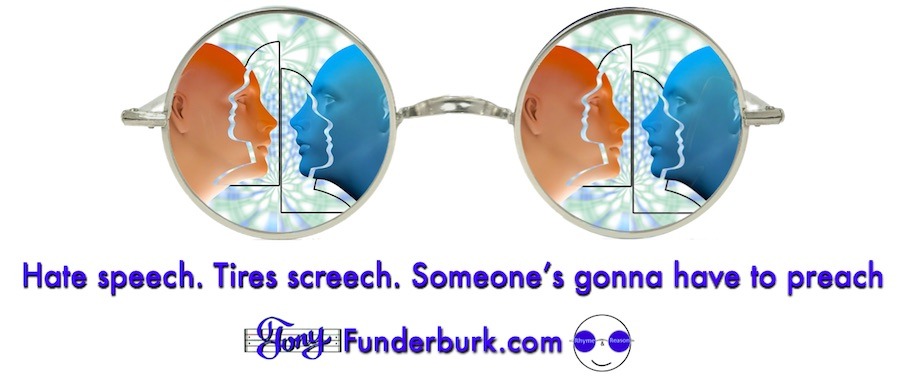 Hate speech is a term used by weaklings.
If you hate me (and you might just because I'm a Christian) and you wanna call me names or say bad things about me, so be it. But I won't give you credit for a special language or label your selfishness as hate speech. I'll just consider you worthy of both my love AND hate.
Uh-oh…did he say he'd hate you?
Yes.
But notice I said love AND hate. "That's not even possible," you say. Nay, nay grasshopper. In fact, as a Christian, I should be doing my best to emulate God, right? And what if God hates and loves at the same time? Should I try to do that, too? Correct answer is YES! And would God ask me to do something He knows I'm incapable of doing. Correct answer is NO!
"Golly gee, Tony. Where are you getting all this crazy talk from?" Correct answer is The Bible! Yeah, this whole crazy idea I'm sharing about how God hates and He expects us to as well…it's in The Bible.
Allow me to share God's own "hate speech" with you right here…
"These six things the Lord hates, Yes, seven are an abomination to Him: A proud look, A lying tongue, Hands that shed innocent blood, A heart that devises wicked plans, Feet that are swift in running to evil, A false witness who speaks lies, And one who sows discord among brethren."
Look more closely at what and who God hates. If any of the seven things describe you, He hates your face, your mouth, your hands, your heart, your feet, and basically your whole self. Whoa! That covers a lot of hate, doesn't it?
But God is the God of love, isn't He? Sure. You bet. But He hates evil. And He tells us to hate it too. In fact, at least one Bible translation says to "abhor evil". And that means to hate with all your might. Hey, that sounds like more hate speech. But it's actually true love. Because true love can't love evil. True love must abhor evil. If you truly love your fellow man, you tell him when he's evil. And you don't tolerate it. And you certainly don't do evil so that good things might come from it.
So, keep God's perspective in your heart. And the next time you see a so-called "reporter" or "journalist" put the word hate before the word speech, you'll have the wisdom to see and understand their hypocrisy.
---
Be sure to jump on the one-of-a-kind Rhyme and Reason Bandwagon today, and I'll send you some free rhymes and reasons right away. Music, a book, and lots of good faith, hope, and love stuff.
Don't tell anybody else, though. OK? It'll be our little secret.
Stay tuned,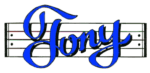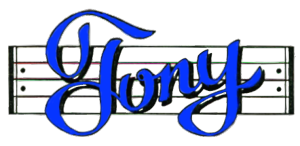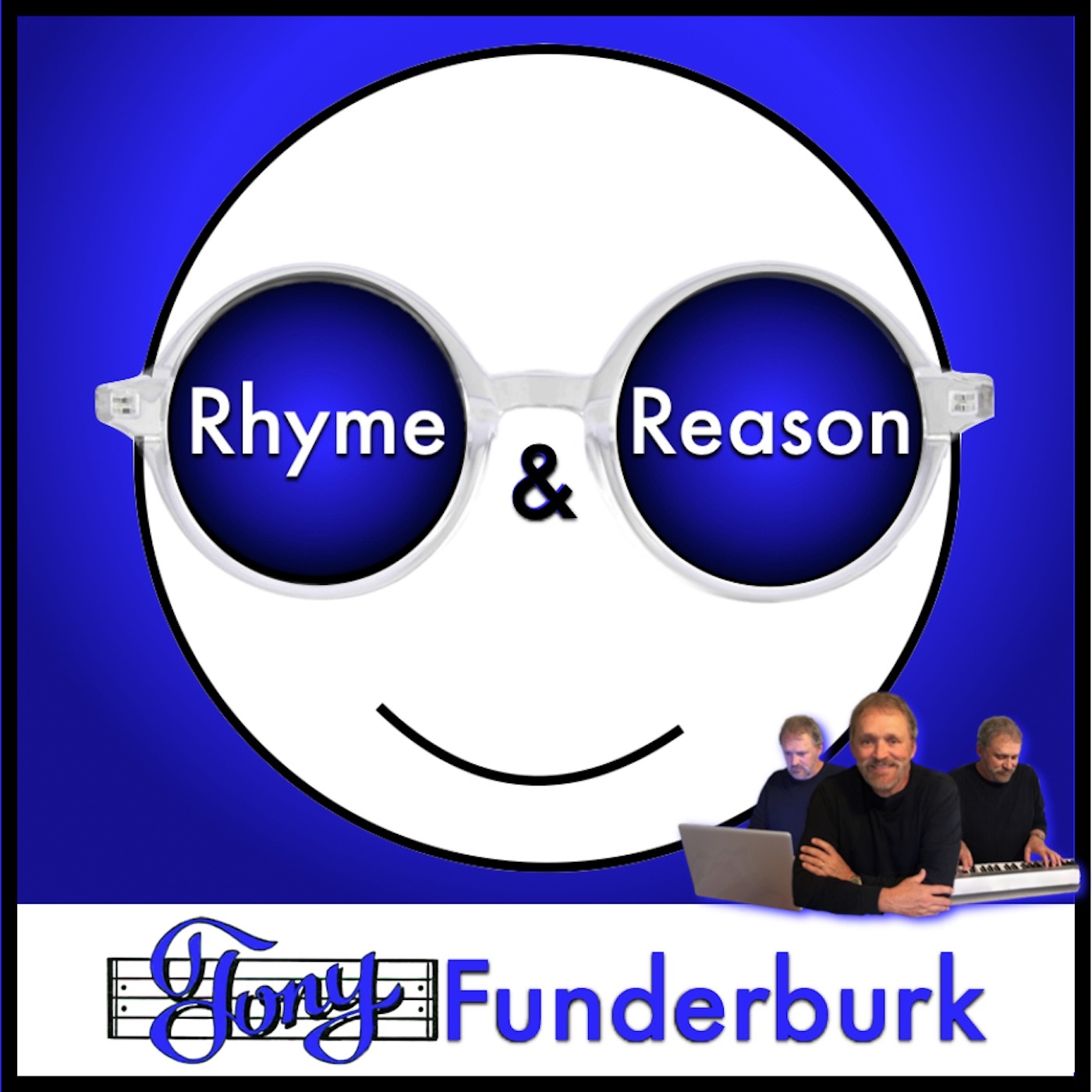 Rhyme and Reason with Tony Funderburk
Tony Funderburk
In each episode of the Rhyme and Reason Podcast, Tony Funderburk shares how life makes sense because God made you. He's the author and publisher of 34 books for adults and kids and a songwriter with hundreds of songs to his credit. Get some free songs and a book for kids by jumping on the <a href="https://www.tonyfunderburk.com/bandwagon/">Rhyme and Reason Bandwagon</a> today.