Grace to me almost unbelievably
This is gonna be about me. But…if you're looking for some answers for your own life, you should keep reading. Because when it comes to needing answers, solutions, and hope, I'm just like you. My life has not been the picture of perfection. Far from it. Even though I listened to my Grandmother pray for me, when I was 13. And even though I accepted Jesus as my savior as a result…I didn't always live out a life that demonstrated God's grace to me.


Podcast: Play in new window | Download
Tune In On iTunes Apple Podcasts | Android | Email | Google Podcasts | Stitcher | TuneIn | Spotify | RSS | More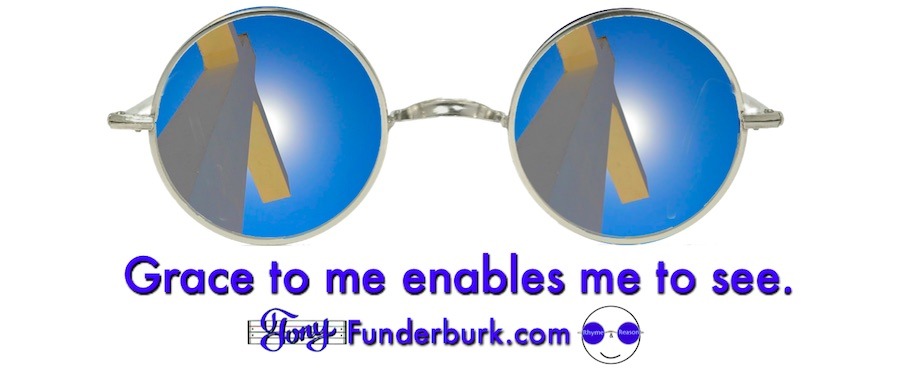 For 25 years I made my living playing music. Five, six, and even seven days or nights a week. From pop to country, blues to jazz, and rock to standards I sang 'em all. And playing music helped me see a whole lot of America. I traveled from West to East and South to North and most points in between. Wouldn't trade the experience for anything.
But I would like to go back and right the wrongs.
I'm mostly an introvert. Now, you might think an introvert would never wanna stand up in front of crowds and sing. But that's not the kind of introvert I am. Playing live music gave me a way to interact with people without the commitment of time and energy needed for one-on-one relationships. And that lack of commitment spilled over into the "relationships" I had with members of the opposite sex.
Based on standards of the world, I guess you could say I was a decent looking guy. And you put that together with a better than average singing voice and you've got a combination for "getting girls" as we used to say. Before I became a full-time musician, I had two long-term (about 5 years each) relationships. And after those both took disastrous turns, I decided I'd be a "play-the-field" kinda guy.
And that's why I'm so glad for God's grace to me.
You're not gonna get a tell-all or kiss and tell story from me. Let me just say I took advantage of women. In my defense, I can honestly say I wasn't always the love 'em and leave 'em dude. In fact, I was mostly a nice guy to them. At least, when I compared myself to so many other musicians I knew and saw.
But that's where sin worked its dark magic. The more I convinced myself I wasn't like those other guys, the more I could get away with sinful behavior. But you never truly get away with it. You either pay right away, or you pay later with guilt and shame. That was me. Once I met a special girl who I didn't want to "love and leave", I knew I had been comparing myself to the world. And I realized how that comparison gave me a false view of myself. And that's where God's grace to me kicked in. It's His grace to me that enables me to see myself as I truly am.
I could've wallowed in guilt and shame for the hurt I caused those women…and myself. But I needed to realize how Jesus died to provide redemption from ALL sins. Even all of mine. My sinful nature caused Him such agony. Knowing that made me thankful He hadn't just struck me with lightning in the middle of my destructive deeds.
Grace to me inspires me to share the news of grace to you.
Whether you know it or not, you absolutely need the grace of God. You aren't rich enough, pretty enough, and definitely not good enough to ever, ever, ever go to Heaven. But you ARE created in the image and likeness of God. And He hopes you'll want to be with Him forever. In Heaven…and forever in His life-giving love.
God is merciful and patient. He's waiting for you to decide. And while He's waiting, you might be doing all kinds of things you shouldn't be doing. Believe me, I know because I've been right there with you. I still sin. Trusting Jesus to be your savior doesn't make you perfect. But trusting in Him brings His perfection into your heart and soul. His eternal life becomes your own. Now, that's grace beyond comprehension. And it's a FREE gift.
And who doesn't like free gifts?
Be sure to jump on the one-of-a-kind Rhyme and Reason Bandwagon today and get the latest rhymes and reasons delivered to your inbox instead of having to come looking for them all the time.
And share with everyone you know. Don't keep this good stuff all to yourself.
Stay tuned,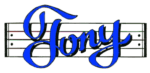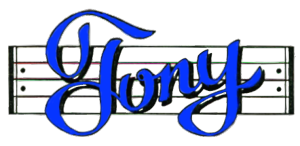 Subscribe to
Rhyme and Reason with Tony Funderburk
Or subscribe with your favorite app by using the address below
Discover my ebooks on Amazon.com or Smashwords
Subscribe to my Podcast on iTunes – OR Google Play OR Player.fm
Connect with me on LinkedIn
Circle me on Google +
Follow me on Twitter
Watch my videos on YouTube
Find me on Facebook
Or use the social media links below