Grace is enough of a gift to last forever
Do you ever think about the bad things you've done in life? How you've hurt others and hurt yourself? When you think of those times, does a feeling of condemnation come over you? It has certainly happened to me plenty of times. Thankfully, as a Christian, you can discover that God's grace is enough to cover anything you've done or ever will do.

Grace is something God doesn't have to give you. It wasn't written in stone before the foundation of the world, or on some heavenly surface where even God couldn't change it. And that's part of what makes it so wonderful. He didn't have to make it available, and yet He did. In fact, He sacrificed more than you or I will ever be able to imagine in order to make grace available to anyone who wants it.
Because He's eternal God's grace is enough for the whole world.
Through the course of about 4000 years God watched His human creation mess up the world…over and over again. He tried many ways to patch things up and show us how much we need Him. But we tend to wanna be our own kings and queens. So, we make up our own laws…or we start requiring one another to keep laws, when Jesus paid the ultimate price to free us from that. Such sad irony.
I remember being a young boy and wishing my own dad would give me grace for some things I did. And when he didn't, I knew there was gonna be a high price to pay. And my own fanny would pay it. My dad was human. He made mistakes, like we all do. But there were times I deserved punishment and certainly got it. However, there were other times when dad would have done well to follow the word of God and show me grace and mercy. Especially if he used those times as a springboard of opportunity to share God's word with me. But dad was human. And even if he had shown be grace, it wouldn't have been enough to last forever.
That's why the Grace found in the Christian life is so awesome.
God's grace is enough to cover all the bad stuff you've ever done, are doing now, or will ever do. But there IS a catch. It's not an automatic thing. His grace is available…but you gotta ask. It's free, too. But you gotta ask. It will carry you through eternity and give you the forever life you can't even imagine. But you gotta ask. Have you asked for grace and forgiveness? Do you wonder where you'll spend eternity? Are you even sure there IS an eternity? Just in case there is (and there is) do yourself a favor. Ask God to keep you alive forever. His Grace is enough to make it happen for you.
Gimme grace to last my lifetime…
Yes, the life that is with You.
I'm so thankful that you love me
And for what Your Grace can do.
Stay tuned,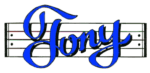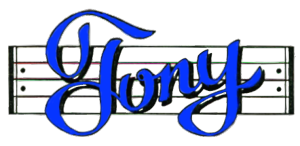 P.S.  Share the rhymes and reasons with your friends and family. And let's stay connected. Like this…
Join my Rhyme and Reason Club
Discover my ebooks on Amazon.com or Smashwords
Subscribe to my Podcast on iTunes – OR Google Play
Connect with me on LinkedIn
Circle me on Google +
Follow me on Twitter
Watch my videos on YouTube
Find me on Facebook
Or use the social media links below