Get The Rhyme and Reason Podcast Delivered, Free Apple Podcasts | Google Podcasts | Spotify | Amazon Music | Android | Pandora | iHeartRadio | Podchaser | Podcast Index | Email | TuneIn | Deezer | RSS | More
It's not a new cop show. Nope. The Grace and Glory I'm talkin' about is found in the one story that makes ALL history possible. And this is true whether you believe in the God of the Bible or not.
Because your belief, thankfully, doesn't provide or diminish grace and glory.
And that's because grace and glory are fully contained in the one person who's responsible for your existence. The one person who created all the universe, our solar system, and planet Earth with the power of His words.
And that same person is the ultimate risk taker. So, that's why you're able to choose whether or not you'd like to have an eternal relationship with Him.
I chose to do exactly that. Because eternal life sounds like an awesome proposition. Especially when you consider it won't be forever in this broken and beaten world.
You're free to choose not to have anything to do with Jesus. But I absolutely don't recommend that choice. I'm convinced the love you'll experience, in Heaven, is not to be missed. And I'd love to see as many of my family, friends, and acquaintances there as possible.
God loves you. Don't miss out on it. And it's so amazing I've written lots of songs about it. Some of them are part of a collection I call "Raise The Praise."  You can get the whole collection in a BOOK on Amazon. Here are some lyrics from one of the songs. Get the songbook, which is also a journal, today.
Your Body Your Blood
Lord, I let You down,
So Lord I'm awfully glad
You loved me anyway…
You gave up all You had.
I fail here in the flesh…
This flesh that pulls me down,
And yet You say I'll have
An imperishable crown.
© 2009 Tony Funderburk
Stay tuned,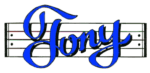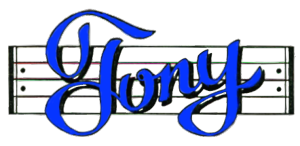 No-cost, low-cost, and premium ways you can help me spread the Word…
Tell everybody you know to Jump on the Rhyme and Reason Bandwagon
(emails with good stuff for Fa-Ree)
Get my Rhyme & Reason Podcast delivered right to your device. (also Fa-Ree)
Get digital Bible stuff from the same company I do.
My books are also on Amazon.com or Apple Books
Grab yourself an un-cool T-shirt
Or how about some music for believers, dreamers, and thinkers