Get The Rhyme and Reason Podcast Delivered, Free Apple Podcasts | Google Podcasts | Spotify | Amazon Music | Android | Pandora | iHeartRadio | Stitcher | Podchaser | Podcast Index | Email | TuneIn | Deezer | RSS | More
Bob Dylan said it. So, it must be true right? He talked about how you gotta serve somebody. In fact, in one of his songs, he sang "you're gonna have to serve somebody" quite a few times. So, he must be pretty darn sure it's true. And, in a way, it is.
Sure, you could say you gotta serve somebody, OR…
You could say you GET to serve somebody.
First, and foremost, you GET to serve your Creator. But you ain't gotta. God doesn't force you to serve Him. Because He knows that forced servitude doesn't produce love. And He knows true love produces a servitude attitude. So, He gives you the option to serve Him. But you can also serve yourself. And most people do.
And those are the people who don't grasp the concept of servitude that flows from love. But, I know my Christian brothers and sisters understand. Because I know that they know it was Paul who talked about liberty and love. He said…
"For you, brethren, have been called to liberty; only do not use liberty as an opportunity for the flesh, but through love serve one another."
Notice how the freedom to not serve one another is implied?
That's embedded in the love part. And the "opportunity for the flesh" part.
No! We GET to serve. We ain't GOTTA serve.
But the subtle irony is how freedom produces love.
And love produces the desire to serve someone else. Because, with love (and through love), you "feel" the other person's needs. And that's because they're a human being with the same, basic needs as you. So, it's not a silly, worldly, touchy-feely kind of "feel." It's an empathetic, sympathetic connection.
In spite of what the governments of the world would have you believe, God wants us to connect that way. And it's a sure bet if God wants something for us, it's good for us.
But you're free to pay no attention to what your Creator says, suggests, or commands. Just know, that if you do, just like the great prophet (not) Bob Dylan said…
You're gonna have to serve somebody, yes indeed,
You're gonna have to serve somebody.
Well, it may be the devil or it may be the Lord,
But you're gonna have to serve somebody
Stay tuned,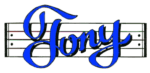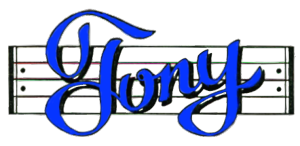 Get my Rhyme & Reason Podcast delivered (free) right to your device.
My books are also on Amazon.com or Apple Books
Grab yourself an un-cool T-shirt
Or how about some music for kids