10 years ago I wrote some Christmas songs. And one of them became one of my favorites. Yeah, I know. How unabashedly arrogant of me. Right? No, it's OK to favor your own creative work. And it's OK to have enough ego to admit it. Anyway…I've been sharing that song for just about every Christmas since then. This year is no different. May the Prince of Peace and God of Christmas rule in your heart today and always.
M

e

r

r

y

C

h

r

i

s

t

m

a

s

!

Please enjoy this song as my gift to you.

If the video player doesn't appear for you, click or tap HERE

And here are the words…
I Believe In The God of Christmas
Some believe there's just today,
And then we die and fade away…
Such a sad and hopeless life to lead.
Others say we never die,
We all live on above the sky…
Disregard the theft and hate and greed.
But I believe in the God of Christmas,
And I believe in His Gift to us all,
Yes, I believe that He died to save us
And that He rose to recover our fall.
Yes I believe in the God who loves us,
And I believe in the God who lives,
Yes I believe in the God of Christmas.
He gave His love, and He still freely gives.
One day soon we just may find
So many millions left behind
In a world where truth is torn apart.
Then no lights, no Christmas trees,
No arts and no humanities
Will bring peace to any broken heart.
But I believe in the God of Christmas…
(choruses)
© Tony Funderburk 2011
Stay tuned,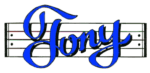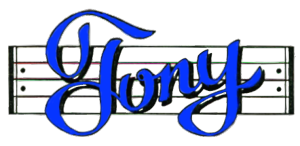 Jump On the Rhyme and Reason Bandwagon. (emails with good stuff for Fa-Ree)
Get my Rhyme & Reason Podcast delivered right to your device. (also Fa-Ree)
My books are also on Amazon.com or Apple Books
Grab yourself an un-cool T-shirt
Or how about some music for kids