Get The Rhyme and Reason Podcast Delivered, Free Apple Podcasts | Google Podcasts | Spotify | Amazon Music | Android | Pandora | iHeartRadio | Stitcher | Podchaser | Podcast Index | Email | TuneIn | Deezer | RSS | More
Throw away your daytimer (does anybody have one of those anymore?). Toss out your to-do lists, your notes to self, your calendar apps, and your reminders. Because everything has already been painstakingly planned out for you. You just need to get your research hat and glasses on. And discover the details of that plan. And how they apply to you. But there's a snag in that approach to life. God does not lie. You know that, right?
Yeah. God does not lie. But do you and I?
Uh, that would be a big Ten-Four good buddy.
In fact, if you haven't already lied today, you probably will at some point before the day's over. Admit it. You lie. So do I, so you don't have to feel like the Lone Ranger (For those of you who were robbed of an opportunity to watch decent TV, he was a Saturday morning TV hero back in the day.)
Anyway…
God does not lie. And He is NOT the author of confusion. So, what kind of Father would He be if He made all of us lie as we run around a world overflowing with confusion?
Clue: I want that last question to be rhetorical. Sadly, it's not for many, many, many Christians.
And I'm talking about the Christians who believe (and will tell YOU) how everything is part of God's plan. Well, that's a lie. And I cringe every time I hear a Christian say such things. Because it makes God look SO BAD in the eyes of intelligent unbelievers.
God doesn't plan your day.
Or the days of all the other 8 billion people on the planet. He did something much better. And more complex. Much more brilliant than that.
Because He loves us. And He's willing to take risks. Because He knows what TRUE love is.
Wanna know what He did? Good. Because I'm gonna tell you.
God designed something you can use to plan your own day. And He gave it to you (and to everybody who has ever lived) when you were conceived.
And you've been using it every day of your life.
Plus, you don't have to ask His permission to use it. Of course, you should always consult Him and ask for His help. But you can make decisions based on your own choices. Then you can reap the rewards or deal with consequences based on what you chose.
God didn't wreck your car, or burn down your house, or make your kid steal, or crash that plane, or make anybody shoot anybody else. He didn't send Hurricane Ian as a punishment for anybody. And He absolutely did NOT give us an imbecile president to teach us some sort of political lesson.
God isn't arbitrary or inconsistent.
He isn't fickle. He doesn't play games with your emotions, your family, or your life. God does NOT have a plan for your day. But He'll never leave you nor forsake you as you plan your own day. Because He has the big picture view of this world. He told us that. And God does not lie.
And that means He allows you to live your life with the freedom to love Him or not. The freedom to choose Him or not. Here's what I suggest…
As you begin to plan each day, put time with your Creator at the top of your to-do list.
Choose Him and His ways, today, if you never have. Or, if you have, let them be the guiding force in your life. Most importantly, choose to love God. There's not a better relationship in existence. And you have nothing to lose but nothingness.
And that's really something.
Stay tuned,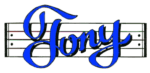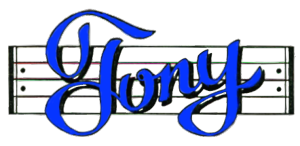 No-cost, low-cost, and premium ways you can help me spread the Word…
Tell everybody you know to Jump on the Rhyme and Reason Bandwagon
(emails with good stuff for Fa-Ree)
Get my Rhyme & Reason Podcast delivered right to your device. (also Fa-Ree)
Get digital Bible stuff from the same company I do.
My books are also on Amazon.com or Apple Books
Grab yourself an un-cool T-shirt
Or how about some music for believers, dreamers, and thinkers