God Answers My Prayers
If and when someone asks you why you're a Christian, I hope one of your answers is: Because God answers my prayers. You can truly believe that He does. How? Trust His word that says He does. Where does His word say that He answers prayers? Basically all through the Bible you can find example after example. And in 1 John, it clearly says God hears and answers prayers. But there's an important caveat…
…are you praying for God's will? Or your own? Even Jesus didn't pray according to His own will. In the garden of Gethsemane, He prayed to His Father about His impending death and still managed to say, "…not as I will, but as You will." Jesus had full confidence that God could and would hear and answer His prayers. Do you have even a fraction of that sort of confidence in your Creator? Can you say with any confidence at all…
God answers my prayers?
If you can't believe it's true…or that you're going through more than you can handle and you don't understand why God isn't answering your prayers…read Paul's writings. You'll discover a life with many more hardships than you'll probably ever have to endure. And yet you'll also discover a man who could sing praises to God from prison. Can you forget about yourself and your troubles long enough to sing a joyful song to God? Join me wherever you are, and let's sing to Him today.
To Be
Count the million, billion, trillion images
Through a thousand thoughts today…
And you'll never ever nearly nullify
That our Lord's the only Way…
To be lifted up out of the grave…
And to be sure that my Creator cares…
To be raised in the fullness of life…
To be blessed as God answers my prayers.
© 2015-2017 Tony Funderburk
Stay tuned,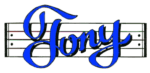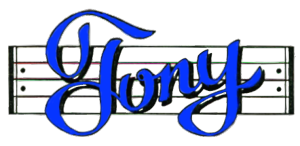 Share this link with everybody you know, so they can jump on the Rhyme and Reason Bandwagon
(My regular emails about the essentials of life, AND some music and other good stuff, for Fa-Ree)