Giving thanks – Why it matters
Here in America, we just celebrated our annual holiday known as Thanksgiving this past Thursday. It's a day where families and friends gather together to eat too much, watch televised sports, and…oh yeah…be thankful. Yeah, unfortunately, the giving thanks part has sort of taken a back seat in too many households. That part seems to have shrunk to even less than the one day President Lincoln proclaimed to be a day of "Thanksgiving and Praise to our beneficent Father who dwelleth in the Heavens".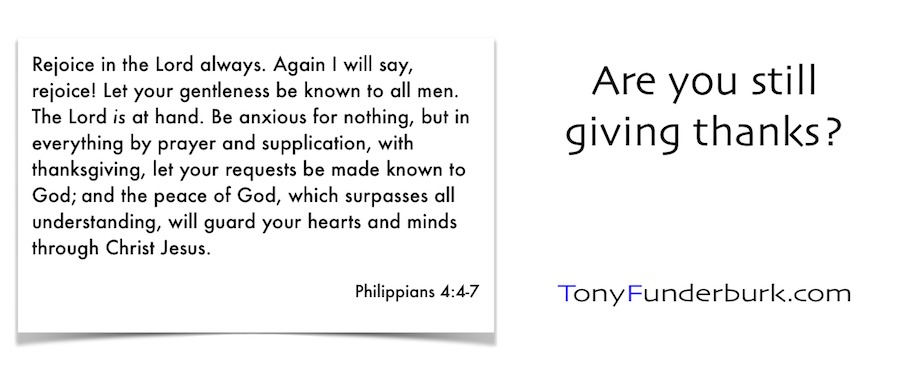 It was great that Lincoln proclaimed a day to be set aside in America for giving thanks. And I'd like to suggest setting aside at least a little time every single day for giving thanks. I don't mean looking up at the sky and telling "the universe" how grateful you are that good things happened to you today. I'm talking about acknowledging, to your Creator, how thankful you are for even being here…regardless of your current circumstances. It matters. Do you know why?
You're not here by accident.
You are a created human being…created by that "beneficent Father" Lincoln talked about in his Thanksgiving Day proclamation. I don't understand why so many people would rather believe we're all just products of a big bang and evolutionary processes. Those things don't inspire hope or purpose. Knowing you're "fearfully and wonderfully made" is so much more reassuring. Wouldn't you rather know you were made on purpose by the living, loving God of all creation? And wouldn't it be much more reassuring to know there's a reason why you exist? There is. Because God loves you. He wants you to have life. He wants you to live forever…and ever.
That's why I know how important it is to be giving thanks and make every day Thanksgiving Day. After all, each day is another opportunity to be a beacon of light in this dark world. And wherever there is light, darkness flees. Will you flip on your switch today?
Stay tuned,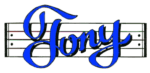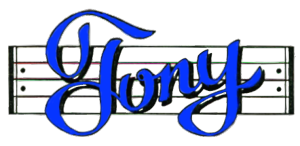 P.S.  Your support for my Rhyme and Reason means the world to me. Please share by telling everyone you know to…
Discover my ebooks on Amazon.com or Smashwords
Subscribe to my Podcast
Connect with me on LinkedIn
Circle me on Google +
Follow me on Twitter
Watch my videos on YouTube
Find me on Facebook
Or use the social media links below