Get The Rhyme and Reason Podcast Delivered, Free Apple Podcasts | Google Podcasts | Spotify | Amazon Music | Android | Pandora | iHeartRadio | Stitcher | Podchaser | Podcast Index | Email | TuneIn | Deezer | RSS | More
Today is particularly appropriate to share something I wrote 9 years ago about the gift of life. And I'm not sure who needs to read or hear this. But if it's you, let me know so we can be glad together. Here's the message…
The moment you were conceived, you were given the indescribable gift of life.
It's an indescribable gift because no one can truly describe life. In fact, to merely "describe" it somewhat implies we have a good understanding of what it is. I believe we can perceive life, but we can't really describe it. How many times have you heard the age-old question, "What's the meaning of life?"
And why should anyone call it the "gift of life?"
We fragile human beings hurl ourselves at the future oftentimes without genuine appreciation of the now. And now is the only place in time you can function. Certainly we can know we have a past, but we can never go back there and change even one millisecond. We also have a future, but the only control we have over it depends on what we do with "now".
Right now, do you love yourself? Seems like a question of arrogance doesn't it? It's really not. Even God says you are to "love your neighbor as yourself". Simply put…we are to love ourselves. Not as the world might have you believe, but with respect to and for the indescribable gift of life we have from God. I'll bet you feed, water, and groom yourself. Right? You make sure you stay warm in winter and cool in summer. You clothe yourself and you've given yourself many, many gifts.
And you absolutely should do these things.
And you should seek to do them for others as well. Remember…your neighbor, whether it's next door or thousands of miles away, has been given the indescribable gift of life, too. But maybe their life isn't going so well right now. Do what you can to comfort them, and if they're willing, share some things they can do to be healthier in body, soul, and spirit. Show them how what they eat directly affects their body. Share with them how what they feed their eyes and ears directly affects their soul and spirit.
This doesn't guarantee a changed heart, soul, or person. But even if they refuse to hear, receive, and implement the information, you're still doing what God would have you do. And that shows how you appreciate what He's done for you. As the Apostle Paul wrote in 2 Corinthians 9:15 "Thanks be to God for His indescribable gift".
If you'll only say you do believe
In the gift of Life, you can receive.
It's a priceless gift we all received on Christmas.
It's a shining light inside of you,
But you really have to want it to.
So, open up this gift to you on Christmas
Stay tuned,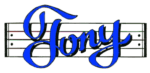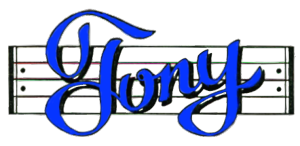 No-cost, low-cost, and premium ways you can help me spread the Word…
Tell everybody you know to Jump on the Rhyme and Reason Bandwagon
(emails with good stuff for Fa-Ree)
Get my Rhyme & Reason Podcast delivered right to your device. (also Fa-Ree)
Get digital Bible stuff from the same company I do.
My books are also on Amazon.com or Apple Books
Grab yourself an un-cool T-shirt
Or how about some music for believers, dreamers, and thinkers