Legal Gay Marriage Destroys Lives
I just read the news how something called "the supreme court" decided to "legalize" gay marriage in all 50 states. Talk about stupid. And talk about eternal consequences. Those "justices" who voted in favor of this ridiculous ruling have no wisdom…no idea of the lives they're helping to destroy. And frankly…I don't believe they give a rip. I realize that all 9 "justices" didn't vote FOR this ruling. And as far as I can tell, Clarence Thomas had the best statement in his dissent…(see below)
"The majority invokes our Constitution in the name of a 'liberty' that the Framers would not have recognized, to the detriment of the liberty they sought to protect. Along the way, it rejects the idea—captured in our Declaration of Independence—that human dignity is innate and suggests instead that it comes from the Government. This distortion of our Constitution not only ignores the text, it inverts the relationship between the individual and the state in our Republic. I cannot agree with it."
Gay marriage isn't a lukewarm issue.
Even though Justice Thomas made the best dissenting statement, it was still lukewarm. It didn't invoke the name of God…from whom all Truth flows. He simply said "human dignity is innate". It merely sounded like a regretful disdain for having stepped on the foundations of the Constitution and the Declaration of Independence…not a thoughtful explanation of where rights originate. Oh well, maybe he didn't want to stir up discord. Oh wait…the decision has already done that.
And something the so-called supreme court doesn't realize is how legalizing gay marriage doesn't make it right. Man cannot make right what God calls wrong. Even if every court justice voted in favor of legalizing it, it would still be wrong in the eyes of God. Opposition to God is not a wise strategy.
Well, I'm ashamed of the so-called supreme court. And I'm ashamed of the Presidents who appointed these people. And I apologize to God for not having done more to see to it our country never got to this point. Also…to be clear…I don't hate gay people. In fact, I believe this supreme court decision shows more harsh judgment of homosexual people than they'll ever know this side of judgment day. At that time the fullness of their willful ignorance of God's law and love will be revealed…but too late.
Sad day for America and the world…
Be sure to jump on the one-of-a-kind Rhyme and Reason Bandwagon today, and I'll send you some free rhymes and reasons right away. Music, a book, and lots of good faith, hope, and love stuff.
And share with everyone you know. Don't keep this good stuff all to yourself.
Stay tuned,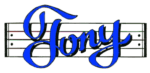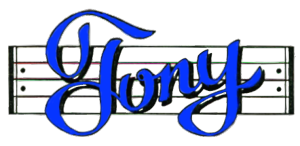 Discover my ebooks on Amazon.com or Smashwords
Subscribe to my Podcast on iTunes – OR Google Play OR Player.fm