Happy Friday the 13th. And it's another lucky day (in a long line of lucky days) for me. Because I get to just sit back, watch all the amazing sporting events on TV, drink lots of beer, and toast the power grid. Yeah! Ask anybody. And they'll tell you. Oh yeah, that Tony's a beer guzzling, sports watching couch potato. Â 

Podcast: Play in new window | Download
Tune In To Rhyme and Reason Apple Podcasts | Google Podcasts | Spotify | Amazon Music | Android | Pandora | iHeartRadio | Stitcher | Podchaser | Podcast Index | Email | TuneIn | Deezer | RSS

Friday the 13th is a silly superstition.
I mean…if it was really gonna be an unlucky day, wouldn't it make more sense to have it on a Monday?
What's that? Oh you think ALL Mondays are unlucky. Got it.
But what if you got an itchy palm on Monday? Would that turn it around for you? Because an itchy palm is supposed to mean you're gonna get money. But wait a second. It's the left palm. Because an itchy right palm just means your gonna meet somebody new. But wait another second. Because some people say an itchy right palm means money coming in. And an itchy left palm means money going out. But if it happens on a Monday, who cares? Because all Mondays are unlucky.
Wow. This superstition thing gets pretty darn complicated pretty darn fast.
Like that whole walking under a ladder superstition. Sure, it makes sense to not walk under and/or through an open or extended ladder. Because you could bump it and something could fall on your head. Like another person.
But some people say you shouldn't walk under a ladder because of the triangular shape. And they say if you do, you'll "tempt fate" or "awaken spirits that live within the triangle." And, of course, if those spirits are evil, who knows what darkness might befall you.
So, what should you do if you accidentally walk through that triangle?
Simple.
Just put your thumb between your index finger and your middle finger. And hold it for 4 seconds. Or was it 5? Or you can cross both fingers (universal sign for good luck) and do like the Catholics do, make the "sign of the cross" for protection.
But in a walking-under-a-ladder emergency are you gonna remember? Is it all gonna come back to you naturally? And what if it doesn't? Then what? Are you doomed?
No, you could choose another option, simpler and true.
You could opt out of superstition…couldn't you?
Stay tuned,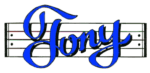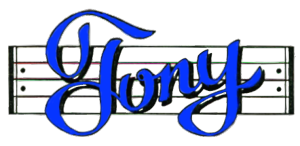 Get my Rhyme & Reason Podcast delivered (free) right to your player.
My books are also on Amazon.com or Apple Books
Grab yourself an un-cool tShirt
Or how about some music for kids