Freedom or security? That's the wrong question
Lately I've been seeing that old freedom or security question and issue popping up. And it still makes me sad for America that so many people think that's an either/or question. Because the words are actually bound together in their meaning. Free people should seek to remain free. Because there's so much security in freedom.


Get The Rhyme and Reason Podcast Delivered, Free Apple Podcasts | Google Podcasts | Spotify | Amazon Music | Android | Pandora | iHeartRadio | Stitcher | Podchaser | Podcast Index | Email | TuneIn | Deezer | RSS | More

When I was a kid, freedom or security wasn't a question the grownups were asking.
And before you say, "Uh gee, Tony. You were a kid. How would you know what grownups were talking about?" let me say this. No, I was fairly naive to a lot of the grownup problems. But that's part of what made America so much more fun back then. And safe.
Because, when I was a kid, the adults could still easily remember how hard America had fought to secure freedom. For us. And for the rest of the world. World War II was still a fairly fresh, and harsh, memory. The men and women who went overseas to fight and die for freedom understood, completely, there was no real security at the time.
But they also understood, completely, how winning the fight for freedom would re-establish security.
And now, people so easily lay down even the most basic freedoms. In the name of "security." But ironically, sadly, and obviously, the country isn't a more secure place to live. I haven't felt less free or less secure in my whole life.
There's basically no wisdom in positions of leadership. And sides are drawn on just about any weird idea or concept other than right and wrong. So much of it sounds like little children. "Nuh uh. Uh-huh. Oh yeah! I'm tellin' on you!"
Generations have been raised in government schools. So, there's been a steady decline in logic and reason. And they've been replaced by feelings and desires. Not good foundations for rock solid decisions.
"Wow, Tony. You sure know how to pick things apart. So, how would you make it better, Mr. SmartyPants?"
Well, I'd start by not making requirements for security that include giving up rights and freedoms. And I don't mean there'd be no sacrifices. Of course there would be. Just like there were back in the 40's during World War II. But those kinds of sacrifices don't infringe on your right to life, liberty, and free enterprise.
And, of course, that ties into what we're dealing with right now. If you own or run a business, I'm sure you're keenly aware of what the lack of free enterprise can do. But even more than financial crunches, a lack of free enterprise can cost human lives. And those losses are every bit as important as losses from disease. But even sadder. Because they could have and should have been avoided.
So, as you think about security
And what it means, exactly, to be free,
Just imagine life in slavery.
It can't live with freedom, mutually.
You were given life and liberty
By the only Truth that sets you free.
And I hope you'll take the time to see
Freedom IS the best security.
Stay tuned,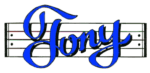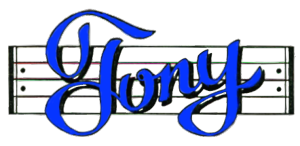 My books are also on Amazon.com or Apple Books
Grab some Merch
Or how about some music for kids