Get The Rhyme and Reason Podcast Delivered, Free Apple Podcasts | Google Podcasts | Spotify | Amazon Music | Android | Pandora | iHeartRadio | Stitcher | Podchaser | Podcast Index | Email | TuneIn | Deezer | RSS | More
If you've spent even a little bit of time online, you've probably noticed a common "item" in the world of internet marketing. And you might have taken advantage of it more than once. I have. In fact, I have one of these on the opening page of TonyFunderburk.com. Of course I'm talking about the almost ubiquitous free offer. And marketers use it all the time for one simple reason. It works.
Who doesn't love a free offer? Or a free gift?
And in this digital age, you can get a lot of those freebies almost instantaneously. And all you need is an email address. It's really pretty cool when you think about it. Because people have been able literally change their whole lives just by using the information in a digital freebie.
(Side note: I don't believe my free offer will change your whole life. But it'll put a smile on somebody's face.)
People, from just about every walk of life, have had great success by gathering up lots of fans, followers, clients, and customers with their offers. But not just because of the offer. They had to deliver on their promises. And the ones who do reap the most benefits.
But I'll bet 99% of the entrepreneurs, business owners, and website operators are clueless as to who started the whole free offer thing. And you gotta go back in time, way past the days of the internet to see where it originated. In fact, you gotta go back in time, way past the days of TV…or radio…or even newspaper.
Right about now, if you've followed me on my website, or in my emails, or on my Rhyme and Reason Podcast, you might be thinking, "Uh-oh…I think Tony's gonna talk about that free gift of salvation that Jesus provided." Right?
Well that's the most expensive "free offer" in the history of the universe…to be sure. But no, you gotta back in time, even way past Jesus, or papyrus and scrolls. And keep going back past the time of multiple languages and different "races, creeds, and customs."
And your wayback time travel machine should only stop when you reach the garden of Eden.
Paradise on Earth.
The original free offer. Eternal life in paradise. Right here on our beautiful blue planet.
When you read about the six days of creation (a literal six days, by the way), you see how God created the universe, all the planets and stars, and everything else on Earth. And He finished His creative work with His masterpieces.
A man. And a woman.
And the first thing He did was to offer the whole world to them. Free. They could live in paradise forever. And they could simply enjoy all the fruits from all the trees in their garden paradise. Sort of like a permanent vacation. All the trees, that is, except for one. God told them if they ate from that one tree, they'd die.
Now, you might think that would be enough to keep them away from that tree. But you'd be wrong.
Because, sure enough, they made a beeline for that tree. Well, not really. But yeah, kinda.
But think about it from their perspective for just a minute. They were the first two people. And they had never seen anybody die. So, they probably couldn't get their minds around the concept of death. "We'll die if we eat the fruit from this tree? What's that even mean?
Of course, the fault in their logic was that they should've just listened to God. And they should've just obeyed. Because, like all free offers, somebody's gotta pay. Free is a concept. Not a reality. Because somebody always pays.
And even God's first free offer…which was the first one ever…was paid for.
First, by Adam and Eve. But even more importantly, when they disobeyed God, they triggered His contingency plan. And that plan required the most expensive payment there ever was or ever will be. And there would be only one person who could or would ever be able to afford it.
The One who still offers eternal life to anyone who wants it.
For Free.
Because Jesus made the payment
You can live forevermore
In paradise…in His love.
So, what are you waiting for?
Stay tuned,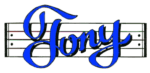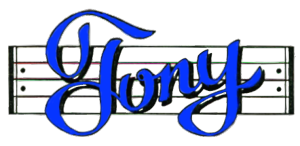 Get my Rhyme & Reason Podcast delivered (free) right to your device.
My books are also on Amazon.com or Apple Books
Grab yourself an un-cool T-shirt
Or how about some music for kids