Free from the law…but you still wanna pay?!
What if you found yourself standing before a judge behind his ominous, oak desk…and you were found guilty of a crime that carried a $20 billion fine? If you're like the rest of the people on the planet, your first thought would probably be, "Oh man, I'm never gonna be able to pay that." Right? Well, imagine hearing the judge say, "Case dismissed! Your fine has been paid, and you're free from the law and free to go." You'd be shocked and relieved…right? And there'd probably be a big question on your mind…

…who paid the fine? At least if you have any sense of decency in your brain, you'd wanna know who could have come up with that much money and be willing to spend it on you. I'd wanna meet that person. Wouldn't you? I'd wanna thank him and let him know how much I appreciated it…and ask…why me?
Anyone can be free from the law, and all you gotta do is ask.
I'm not talking about one particular law you might have broken. In fact, I'm talking about every law you've ever broken or ever will break. According to God, who gets to make up the rules because He's God, breaking even one law is a sin that leads to eternal death. Yikes! But wait…remember the silver lining here. God made a way for you to be free from the law of sin and death. But there's a catch. A-ha! You knew there would be…didn't you?
The catch is…you gotta ask. Huh? Ask who? What? Ask God to forgive you. Simple. In fact, it's too simple. Most people on the planet figure it can't possibly be that simple, and they'd prefer to pay their own debts…thank you very much. They don't wanna even hear how God made sure all debts are paid for anyone who asks. And that's such a shame because it's an awesome story. But if you wanna hear that story, you gotta let me know. How's that for a cliffhanger?
Stay tuned,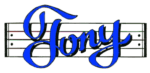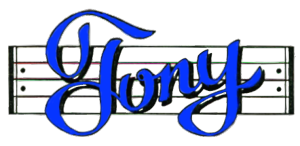 P.S.  Share the rhymes and reasons with your friends and family. And let's stay connected. Like this…
Join my Rhyme and Reason Club
Discover my ebooks on Amazon.com or Smashwords
Subscribe to my Podcast on iTunes – OR Google Play
Connect with me on LinkedIn
Circle me on Google +
Follow me on Twitter
Watch my videos on YouTube
Find me on Facebook
Or use the social media links below