OK. I'm gonna give you the keys to self-empowerment today. And they're found in these four words. Forgive everyone for everything. Do that, and you'll be a god. But…


Get The Rhyme and Reason Podcast Delivered, Free Apple Podcasts | Google Podcasts | Spotify | Amazon Music | Android | Pandora | iHeartRadio | Stitcher | Podchaser | Podcast Index | Email | TuneIn | Deezer | RSS | More

Forgive everyone for everything and you won't be like God.
Because, just in case you've read the Bible and somehow believe God forgives everyone, here's news hot off the analog and digital presses.
God does not forgive everyone.
And since He doesn't do that, it's a sure thing you shouldn't either.
But according to more and more so-called "ordained ministers" forgiveness is the be all end all. I even saw an Amazon book description about a book on forgiveness by one of those "ministers" with that sort of nonsense. Here's what the author said…
"Only forgiveness can liberate minds and hearts once held captive by anger, bitterness, resentment, and fear. Forgiveness is a true path to freedom that can renew faith, build trust, and nourish the soul."
Bunk. And balderdash.
And I wish I could say the author means well. But I'm pretty sure she doesn't know what that would truly require.
Because true forgiveness, the kind found in the Bible, requires repentance. And it's crucial to understand…most people don't repent. And most don't ask God for His forgiveness.
And so, God doesn't forgive most people.
To the average Sunday-go-to-meetin' Christian, that probably sounds like blasphemy.
And most of those people would probab ly want to kick Jesus out if He dared to visit their church and speak His mind.
Here's the thing.
When you decide you're gonna forgive everyone for everything, you thumb your nose at God. You're saying your view on the matter supersedes or overrides His authority. And you're telling Him how little you care about what His word says.
You can do that if you want. And you can write bestselling books. Be interviewed on Oprah. And mingle with the literary elite. But I hope you'll be comfortable with how many people go to hell because of your lies.
If what I'm saying, on this subject, isn't so,
Then you should show me where I'm wrong. I need to know.
But if I'm right about it, you should change your mind
And leave false thoughts about forgiveness far behind.
Stay tuned,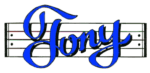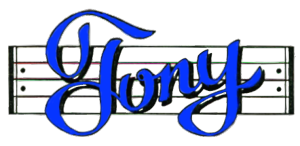 Get my Rhyme & Reason Podcast delivered (free) right to your player.
My books are also on Amazon.com or Apple Books
Grab yourself an un-cool tShirt
Or how about some music for kids