Oh foolish Americans. Who has hypnotized you so that you don't even recognize the truth? And why, since you've known such incredible freedom, do you prefer to return to bondage?
Yeah, so many foolish Americans fall for lies.
Actually that's not quite accurate. Because they willingly JUMP into the lies. And they willingly give up freedom after freedom. And it might sound counterintuitive, but they do it because they're selfish.
They don't love their neighbors. In fact, more and more Americans want their own selfish lifestyles to be paid for BY their neighbors. And this isn't something I made up. It's happening. Right now. In YOUR hometown. And all across this once great land of ours. Well, it used to be ours.
My wife and I just spent some time driving across a lot of America. And we noticed how just about every city, town, and village had a lot of "now hiring" signs. When I say "a lot," I mean it almost seemed like more businesses were hiring than not.
But that's mainly because of how many people would rather get a regular check from "the government" than get a job and earn.
I know, as one my regular readers, you're not one of those foolish Americans who like to steal from your neighbors. But I wouldn't be surprised if one of your neighbors was one of them. And if you smell pot drifting from somewhere on your street, it's virtually guaranteed that your neighbor's a thief.
Anyway…
Enough of my selfish lifestyle rant.
Just for your information, tomorrow I'm presenting the start of a study in Paul's letter to the Galatians. Read my first sentence again, and you might see the veiled reference to what Paul told them.
And I'm gonna share every part of this study from a love your neighbors perspective. I know this isn't enough advance notice for you to join us. But if you're interested in connecting with this study, let me know. It'll be on Sundays (go figure). And it'll be about how love did…
What law couldn't do
Jesus did with finality.
He rose up from the dead
And promised the same life for you and me.
(from the song, "Freedom")
Stay tuned,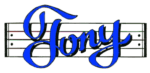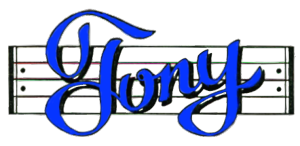 No-cost ways you can help me spread the Word…
Tell everybody you know to Jump on the Rhyme and Reason Bandwagon
(emails with good stuff for Fa-Ree)
Get my Rhyme & Reason Podcast delivered right to your device. (also Fa-Ree)
My books are also on Amazon.com or Apple Books
Grab yourself an un-cool T-shirt
Or how about some music for believers, dreamers, and thinkers