Fight the good fight
Do you fight the good fight? Or do you avoid it altogether? Or worse yet, do you allow yourself to be a punching bag for all those knuckleheads out there fighting the bad fight? And does it even matter?  

Podcast: Play in new window | Download

By the way, you don't have to be a Foreman or Tyson to fight the good fight.
Because the "good fight" isn't about your pugilistic prowess. And it's actually not about your physical fitness. But it IS about your willingness to go "round after round" with your opponents. So, it's a good idea to be ready.
I'm not gonna "tease" the answer and then write a long, profound dissertation. I'll just cut to the chase and tell you this is about your faith. In eternal life and the One who provides it.
And it's a lifelong battle. Because the whole world would love to see you lose your faith. Or denounce it. In fact, recently there have been a few somewhat high-profile people announcing their "walk away from the faith." And I'm sure demons and dummies all around the world lust over that news.
When you know most of the world is against you, it can seem like you're up against an unbeatable foe. And if that happens, you're being selfish.
Uh-oh. Maybe I just started a fight with that.
Now, hang on. I'm not talking about selfish in the "this is mine and you can't have any" way. I mean you're focused on your own limited abilities. And that's not a winning strategy.
Instead…guard your faith with wisdom from your Creator. And trust He'll give you strength, courage, and the words to do and say what needs to be said and done. Otherwise, you'll find yourself turning away from the Truth that sets you free. And you could end up like those high profile knuckleheads who trust "…the profane and idle babblings and contradictions of what is falsely called knowledge…" AND "by professing it some have strayed concerning the faith."
Knowledge can lead to understanding. And understanding can lead to wisdom. And wisdom leads to eternal life with your Creator. So, chin up. Eyes on the prize. And don't keep it to yourself. There's probably someone close to you who needs to hear about it.
Guard your faith. Guard your heart.
Every day's a brand new start.
Stay tuned,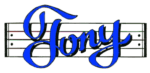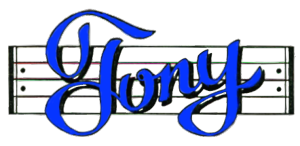 My books are also on Amazon.com or Apple Books
Grab some Merch
Or how about some music for kids