How can you fight the feeling
when it comes so naturally?
When I was in my early twenties I wrote lyrics to songs with hidden meanings. I can't tell you why, exactly. Even if I told you, it probably wouldn't make any sense to you. And as I look back into my old notebooks, I've gotta admit something to you…I hid the meaning to some of my lyrics so well, I'm not quite sure where it is. But that's kind of cool in a way. It gives me the same opportunity I offered to everyone else back then…discover my own (or your own) meaning. These days I fight the feeling to hide things in the lyrics because I want my readers and listeners to get it. And I hope they can identify with it.

About 2000 years ago another writer was attempting to get his readers and listeners to identify with his words, too. And he talked to them about their probable struggles with sin. I know that's not a popular word…sin. But just because it isn't popular doesn't mean it isn't real. And the writer I'm talking about was a guy named Paul, a mighty smart guy. He was also known as the apostle to the Gentiles. (pssst…that's you and me, too…unless you're a Jew).
Paul wrote an amazing letter to the Romans about these struggles.
In it he described how difficult it was to fight the feeling "warring against the law" in his mind.  His description talked about how it was so difficult that "what I will to do, that I do not practice, but what I hate, that I do." He went on for quite a few verses addressing the problem with the law not being able to save you from sin. Paul even used what appeared to be a self-describing strong phrase, "O wretched man that I am!" Looks like he wanted to emphasize the point using himself as one who needed help. Right after that, he wrote "who will deliver me from this body of death?" Yikes. Pretty harsh description…wouldn't you say?
But thankfully, Paul answered that question in the same passage in his letter to the Romans. And the answer applies to you and me right here and now. Wanna know what the answer is? Well, it isn't what. It's who…"I thank God – through Jesus Christ our Lord!" Notice how that sentence also ends with an exclamation point? Jesus is the exclamation point to all our despairing exclamations. Why don't you let Him help you fight any discouraged feelings you have today? He will.
Here are some lyrics with some of those hidden meanings I mentioned. See what you discover in them…
Fight the Feeling
The mirror's getting nearer,
So we must protect our eyes.
The sounds are going farther.
You can't hear the baby's cries.
There are biscuits in the oven,
And our friend will come to call,
But I doubt if they'll remember,
For there's nothing there at all.
We've got to fight the feeling.
The feeling traps us in.
We can't pile our world around us.
We can't scratch the itchy skin.
We've got to fight the feeling.
It's such an ugly thing.
We can't make them all remember.
We don't have the bells to ring.
The silence will be dimmer
In a better time of year,
But the stream will still flow slowly,
If the mirror is still here.
We've got to fight the feeling
And take ourselves inside.
We won't be running from the facts.
We'll merely let them hide.
© 1976 Tony Funderburk
Stay tuned,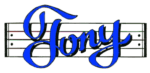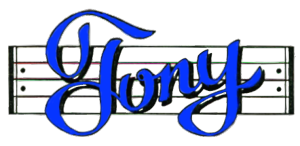 P.S.  Share the rhymes and reasons with your friends and family. And let's stay connected. Like this…
Join my Rhyme and Reason Club
Discover my ebooks on Amazon.com or Smashwords
Subscribe to my Podcast on iTunes – OR Google Play
Connect with me on LinkedIn
Circle me on Google +
Follow me on Twitter
Watch my videos on YouTube
Find me on Facebook
Or use the social media links below