Before I dive in, let me assure you, I'm no expert on the subject of makeup. And I've never played a makeup artist on TV. So, please understand what I'm about to share with you includes observations and conclusions. That being said, have you ever seen a cosmetic counter, in a ritzy store. And have you ever noticed the different colors of makeup? But I've never seen a display with fifty shades of makeup. Most have much less. Â 

Podcast: Play in new window | Download
Tune In On iTunes Apple Podcasts | Google Podcasts | Android | Email | RSS

Look closely at the picture I just shared. And notice the names of the colors. You might have to zoom in to see them. But they're names like espresso, mocha, toffee, cinnamon, caramel, honey, ivory, and creme.
I don't know about you, but those all sound yummy to me. And they sound like natural products from good ol' planet Earth. And that makes total sense. Because humans are also from good ol' planet Earth. Have you noticed that?
There are probably more than fifty shades of skin in the world.
But colors you won't find on skin or in makeup displays are red, yellow, black, and white. And do you know why you won't find those colors on makeup counters? Because they're not skin colors.
"Uh-oh, Ethel. He done went all political on us with this makeup thing. I knew it was a trick."
Yeah, it's weird (and stupid). But skin color is a YUGE political issue. And people seem to literally lose their minds over it. Well, that is, if they ever had a mind to lose in the first place. But so many people, all over the world, go berserk over non-existent skin colors.
And I've always wondered why anybody wants to claim red, yellow, black, or white as their skin color. Because all the rich, dark chocolates and velvety, smooth honeys are way more interesting. Just like the many cultures.
Yeah, many shades and cultures. But only one race.
The human race.
So, to have a bias against any particular skin tone is to be a racist against yourself. Let that sink in.
I guarantee if darkest skin woman marries a lightest skin man…or if a darkest skin man marries a lightest skin woman, they'll never have black or white children. No, their kid's skin will always end up somewhere in the fifty (or more) shades of earth tones. And their race will always be human.
And their gender will always be either boy or girl. So, please, let's have no confusion over that either.
It would be great if humans could just see other humans as…well…human. Not better. And not worse. Because the only way to BE better is to trust in the One who IS better.
Do I have to say who that is?
Or don't you see it clear as day?
We should all be true shades of Him,
'Cause we're created by The Way.
Stay tuned,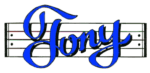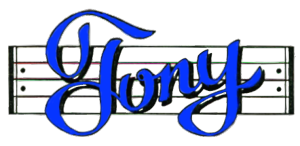 Get my Rhyme & Reason Podcast delivered (free) right to your player.
My books are also on Amazon.com or Apple Books
Grab yourself a cool tee
Or how about some music for kids