"There's been a global oblivion to the idea of treating Covid 19." That's a quote from Dr. Peter McCullough, who was a guest on Tucker Carlson's show. He also said patients wanna know, "Dr, what happens if or when I get Covid 19?" And he went on to say how much of this mask and vaccination culture is "fear driven." Which, as a Christian, I find more than a little ironic.
We don't have TV in our house. So, I hadn't seen or heard of Dr. McCullough until my friends (and my Rhyme and Reason Bandwagon subscribers) Ken and Jo Scott, sent me a link to Tucker Carlson's video interview of the doctor. (Thanks, K&J) I'll share a link to the video, below.
First, it's important to know…
Fear driven choices and actions play into the hands of control freaks.
If you're fine with giving control of your life to people who couldn't care less whether you live or die, then, by all means, let fear drive your choices. But your fear will not drive MY choices and actions.
Fear should never (with a capital nev) override facts and/or faith.
Because that kind (and level) of fear will almost always lead to less freedom. And, unless you've been living in the Amazon jungle, or on the moon, or under a rock, you've noticed less freedom. Around the world. And right here in America. We're supposed to be the land of the free and the home of the brave. Not the land of decree and the home of the slave.
I said how, as a Christian, I find this fear driven culture more than a little ironic. And that's because of how God tells me to "fear not." Do a search for those words in your Bible app or online Bible (I recommend Logos or Biblia). You'll discover how your Creator wants you to be bold and brave.
But like your other choices, God won't force you to be brave and fear not.
If you prefer to hand the control of your emotions over to control freaks, you can do that. But that choice hasn't gone well for people throughout history.
And it won't go well now, either.
Do another search for the word, control, in the New Testament. My search returned 10 results. And every one of them was about SELF control. Not the control of others. Just a little food for thought.
And here's a little more food for thought. Watch this video and listen to a doctor who has written over 600 peer reviewed articles in medical journals. Then, let me know your thoughts.
And just in case the video doesn't show up in your email, here's the link:Â https://youtu.be/F7cLxs8fNq8
Stay tuned,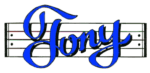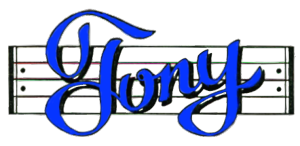 Get my Rhyme & Reason Podcast delivered (free) right to your device.
My books are also on Amazon.com or Apple Books
Grab yourself an un-cool T-shirt
Or how about some music for kids