What advantage do fear and worry give you?
Spoiler. It's a trick question. Because typical fear and worry, the kind you see all around you right now, give you absolutely no advantage. In business, creative endeavors, or any other part of life for that matter. But maybe you say you just "can't help it." With all the doubt and misinformation floating around, what's a poor, hardworking, taxpaying citizen to do? Well, for starters, don't take on that silly sounding identity. But I have an even better idea.  

Podcast: Play in new window | Download
Tune In On iTunes Apple Podcasts | Google Podcasts | Spotify | Android | Pandora | iHeartRadio | Stitcher | Email | TuneIn | Deezer | RSS | More
Who's the best life coach when it comes to fear and worry?
I'll give you a couple of hints. It ain't some overgrown, overblown, well-known motivational speaker. And it sure as shootin' ain't some so-called "political leader." Yuck. Makes me nauseous to even put those two words together. And here's some cold water splashed in the faces of most churchgoers. The best life coach doesn't stand behind the pulpit in your church. (*Gasp!* This Tony guy's horrible.)
OK. So those guys aren't the best. But who is?
"Yeah, Tony, get to the point already."
Fine. Your best source for understanding, and dealing with your fears and worries is your Creator. In fact, I guarantee, if you're scared and full of doubt about what's going on in the world right now, you're not trusting God. Because He, and His word, are on the total opposite end of the spectrum of fear.
Fact is…when you believe and trust in God, He gives you a spirit of power. And love. And a sound mind. By the way sound, in that context, describes a mind based on reason, sense, or judgment. Full of competence and security. When you feel the opposite of that description, you've moved away from, or you've forgotten what God says about you.
But don't worry.
That doesn't mean you're doomed. If it did, you and I and everybody else would be doomed. Instead of throwing your hands up in despair or frustration, turn around and ask God for more wisdom. He loves to give it to those who love Him.
Get Wise
Don't drink the wine of violence
Or eat the bread of hate.
You might just get away with it.
Can you afford to wait?
Don't push and shove the simple.
Seek knowledge just like gold.
And in so doing you'll lay up
Your treasures manifold.
A word to the confounded…
Pour light into your eyes.
If you expect more than neglect,
Get wisdom; yeah get wise.
Get wise to the deceiver.
Don't harken to his lies.
Keep commanding understanding.
Get wisdom; yeah get wise.
Don't walk, you, with the wicked.
Beware the scornful tongue.
Let never part your loving heart
And live forever young.
© 1995 Tony Funderburk
Stay tuned,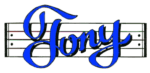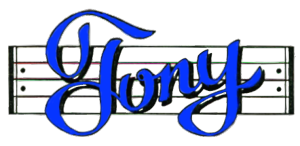 My books are also on Amazon.com or Apple Books
Grab some Merch
Or how about some music for kids
[mc4wp_form id="14357″]
Don't forget to tip your RhymeTender on the way out.
Subscribe to
Rhyme and Reason with Tony Funderburk
Or subscribe with your favorite app by using the address below