Get The Rhyme and Reason Podcast Delivered, Free Apple Podcasts | Google Podcasts | Spotify | Amazon Music | Android | Pandora | iHeartRadio | Stitcher | Podchaser | Podcast Index | Email | TuneIn | Deezer | RSS | More
Favor and grace sound favorable and gracious to me. But maybe I'm just being too literal. And maybe those words aren't conducive to your ability, or willingness, to sharing information about eternity. And maybe I should clarify why I'm bringing this up.
First, here's a quote from a king who lived a long time ago in a land far, far away. "As iron sharpens iron, so a man sharpens the countenance of his friend."
Now, contrast that with something that king's dad (who was also a king) wrote, "Surely goodness and mercy shall follow me all the days of my life; and I will dwell in the house of the Lord forever."
That first quote was from King Solomon. And he's the king who was given wisdom from God. And you can see a lot of wisdom in his writings. Proverbs especially. In fact, that link, in the quote, will take you to the section in Solomon's proverbs where he wrote that. But here's the thing. I don't know positively, for a fact, but it seems highly likely that Solomon did not go to Heaven when he died.
Because Solomon squandered the favor and grace he had received.
By many accounts he took 700 wives and 300 concubines for himself. (side note: I don't know how any man could manage more than 1 wife, let alone 700) And I read a blurb, somewhere, that said that many wives and concubines "showed Solomon had intermarried with all the nations, that he had in some way extended his dominion to the ends of the earth."
In contrast, King David (Solomon's dad) had 8 wives. And that's still 7 too many, but I digress. Anyway, the contrast between David and Solomon is evident when you contrast the book of Ecclesiastes with The Psalms.
OK, I guess I still haven't cleared up why I brought any of this up. And it's because I'd rather see you, if you're a Christian, focus more on the goodness and mercy parts and less on the iron sharpens iron parts. Especially if you seek favor and grace from God.
Because the goodness and mercy parts help to foster humility. And those iron sharpens iron parts tend to foster haughtiness. I've seen it way too often. And that's why I wrote a song, back in 2000, called "High Horses." It talks about the perils of thinking too highly of yourself.
And no one is automatically immune to that kind of pride.
So, anytime you feel the urge to use some of your iron to sharpen somebody else's iron, pause. And think about whether it truly falls under the "love your neighbor as yourself" category. Make sure it would help you express God's favor and grace to those who love Him.
We're riding our high horses.
And we're wearing our best leather and lace.
We're riding our high horses,
Hoping to ride them away,
Ride them to favor and grace!
© 2000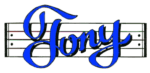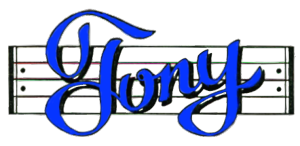 No-cost, low-cost, and premium ways you can help me spread the Word…
Tell everybody you know to Jump on the Rhyme and Reason Bandwagon
(emails with good stuff for Fa-Ree)
Get my Rhyme & Reason Podcast delivered right to your device. (also Fa-Ree)
Get digital Bible stuff from the same company I do.
My books are also on Amazon.com or Apple Books
Grab yourself an un-cool T-shirt
Or how about some music for believers, dreamers, and thinkers