Fathers Day poems – cards, songs, and videos
Fathers Day poems don't always
rhyme or have good reason like this one
It's June 18, 2017, and I'm sure there are lots of Fathers Day poems going out to dads all across America. Moms and kids have found barbecue grills, fishing reels, special cards, and fun things to do for dad. And that's all great! Still…I'd like to share my annual tribute to the Father of Life because He's the reason any of us are here in the first place. My earthly dad went to be with the Lord over 31 years ago, but I still celebrate his life and influence with this song to the One who made us…
(video no longer available)
Share your Fathers Day poems with me…and maybe some good memories of how your dad influenced your life. Here are the lyrics to my song…
Our Father's Day
We have eyes and ears, a heart and mind.
If we truly seek, God's not hard to find.
As we leave this broken world behind,
Only His Truth and Love are the ties that bind.
We have hours or days or weeks or years
To be reconciled from our hopeless fears.
Think of this before your last day appears…
Only a loving God wipes away your tears.
He gives life and love and light.
Only He makes all things right.
And we're here, so we should say…
Every day's our Father's Day.
With each day our daily bread…
Every thought that's in our head…
Should illuminate the Way
Every day's our Father's Day.
We can see design upon His land…
Even in an unborn baby's hand,
And when life is not the way we planned,
Only a living God helps us understand.
© Copyright Tony Funderburk 2010
(side note: I know I wrote Fathers Day instead of Father's Day…search engines don't like apostrophes)
Stay tuned,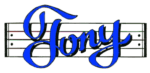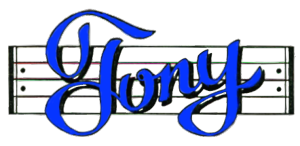 P.S.  Share the rhymes and reasons with your friends and family. And let's stay connected. Like this…
Join my Rhyme and Reason Club
Discover my ebooks on Amazon.com or Smashwords
Subscribe to my Podcast on iTunes – OR Google Play