Father's Day 2020
Happy Father's Day 2020 to all you dads out there. I know it's been a mighty weird world so far this year. But I also know this world has always been pretty weird. Because of that weirdest of all creatures: Humans. So, I just wanna encourage you to look beyond all of this craziness right now. Keep your eyes on the prize. And on the big picture.

Father's Day 2020 is another opportunity to focus on the first Father.
When I was the music leader in a small, Denver area church for three years, I wrote a song for the first Father. And I share it each year at this time. Be sure to tune in to the Rhyme and Reason Podcast. Because then you'll have songs like this delivered right to your favorite podcast and/or music player.
Or you can look for it here on the website. Here are the lyrics…
Our Father's Day
We have eyes and ears, a heart and mind.
If we truly seek, God's not hard to find.
As we leave this broken world behind,
Only His Truth and Love are the ties that bind.
We have hours or days or weeks or years
To be reconciled from our hopeless fears.
Think of this before your last day appears…
Only a loving God wipes away your tears.
He gives life and love and light.
Only He makes all things right.
And we're here, so we should say…
Every day's our Father's Day.
With each day our daily bread…
Every thought that's in our head…
Should illuminate the Way
Every day's our Father's Day.
We can see design upon His land…
Even in an unborn baby's hand,
And when life is not the way we planned,
Only a living God helps us understand.
© 2010 Tony Funderburk
Stay tuned,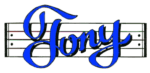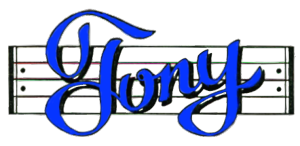 My books are also on Amazon.com or Apple Books
Grab some Merch
Or how about some music for kids