Podcast: Play in new window | Download
Tune In To Rhyme and Reason Apple Podcasts | Google Podcasts | Spotify | Amazon Music | Android | Pandora | iHeartRadio | Stitcher | Podchaser | Podcast Index | Email | TuneIn | Deezer | RSS
Generally speaking, most scientists (and the rest of us, too) believe there's nothing faster than light. And it's mighty difficult to imagine that not being true. Because, think about it, when you flip the switch to your kitchen light, it comes on instantly.
But I think there IS something faster than light…
Your thoughts.
And I know, some will say thoughts don't travel. But my hypothesis is they do. From your mind, into your brain, and then into the rest of your body, when necessary. Yeah, your mind and your brain are two different components. In fact, when you think about it, your mind will last forever. But your brain won't.
So, when you allow your imagination to wander through the galaxies and solar systems of the universe, it travels faster than light. Not actual physical travel, of course, but travel nonetheless. And that's why I wrote and sang…
I'm A Traveler
Faster than sound…faster than light
I go gallivant like a bon vivant
To the place where the day becomes night.
Droppin' the drudge…casting the care
And my free heart flies when I close my eyes
And I go where I once did not dare
I'm a traveler, there's no moss on me…
And reflective eyes guide my odyssey.
Where cathedral peaks match a golden moon
There's a bridge so high that it makes me swoon.
Full of wanderlust…and a thirst for more
I move ever on…going shore to shore…
With a heart that no walls can deter…
I'm a traveler.
Lighter than dreams…lighter than clouds
If I trek the trails…or I set the sails
I can toast to the absence of crowds.
Chorus
© 2010 Tony Funderburk
Stay tuned,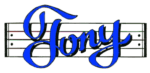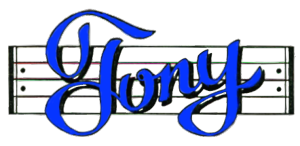 Get my Rhyme & Reason Podcast delivered (free) right to your device.
My books are also on Amazon.com or Apple Books
Grab yourself an un-cool T-shirt
Or how about some music for kids