Some people think there are many mysteries of life. Those people never seem to find satisfactory answers to their burning questions. I have. And it brings me everlasting comfort.

Maybe you think talk about everlasting comfort is just wishful thinking.
But maybe it isn't.
And when I say "maybe it isn't," I mean, it isn't.
I hope you're not one of those who says true science never really finds the answers. Because seeking and processing new information can lead to answers. Not just endless questions.
But you won't be able to make sense of anything, if you can't know that you can know.
In fact, if you can't truly know anything, you might even begin to question your own existence. And that's a self-defeating whirlpool of thought. And so pointless. (real people actually do that, by the way)
If you can read this, you can think new thoughts. And if you can form pictures in your mind based on words, you can communicate. And even if you can only communicate questions, you exist. I promise.
More importantly, you're not here accidentally. You're a created being. Created by the living, loving God who created everything. He is the answer to all the mysteries of life. And He loves you if you'll let Him. I recommend it. Because when you do, you'll experience that everlasting comfort I mentioned earlier. Because He is the…
Everlasting Everywhere
I want the Everlasting Work Of Art;
Not just on canvas, but engraved in the heart
I need the Everlasting Scale Of Worth.
That's the only Way to perfect peace on earth
Everlasting and everywhere…
He's Everlasting and everywhere
I look for Everlasting holy clues
To steel myself through all this negative news
I dream the Everlasting wide-eyed stuff,
But I'm still aware that dreaming's never enough
Chorus
You seek the answers to the mysteries of life
But how much truth can you handle
And as for me, well, there is only One Fire
That lights the flame on my candle
Chorus
I look to the Everlasting Guiding Star
To make my path straight as I travel so far
I sing the Everlasting song of man;
Teach us to understand our place in the plan
Chorus…inst…chorus…bridge…chorus…
modulate up and repeat
2 verses and choruses to end
© 1992 Tony Funderburk
Stay tuned,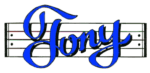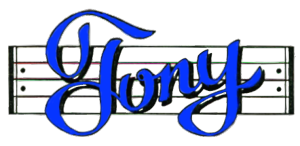 Tell everybody you know to Jump on the Rhyme and Reason Bandwagon
(emails with good stuff for Fa-Ree)
Get my Rhyme & Reason Podcast delivered right to your device. (also Fa-Ree)
My books are also on Amazon.com or Apple Books
Grab yourself an un-cool T-shirt
Or how about some music for kids