You and I exist on this planet at the same time. Have you noticed that? We're both humans. And we both have the exact same needs. Food, water, shelter, clothes, and emotional stability.

Hmm…one of those is not like the others.
If emotional stability stood out, move to the head of the class.
And I'll make my point and then I'll share some lyrics with you.
When something goes wrong, what's your first reaction? Panic? Anger? Or do you immediately start looking for the solution? Let me share a little secret with you…solutions are easier to find when you smile.
I remember running with my Dad, back when I was about 12 or 13. And he could run long distances. But I was determined to go as far as he did. So, one evening, during our run, he must've noticed my serious, determined look. And he said, "Open up your hands. Run with them open instead of clenched up in fists." So I opened up my hands. And it felt like I was karate chopping the air with each stride. Then, Dad said, "Now…smile. And the run will be much easier."
And I remember thinking how odd that seemed at first. Smile? While you run? But back then, if Dad said it, it must work. And it must be right. So, I smiled. And yep, it worked.
So, I know this from personal experience. Your physical health is tied to your mental health.
Don't be blind to the power of the mind.
When life deals you some challenges and tribulations, you've always got a choice to make. Look for solutions with joy in your heart. Or lament the problems with a thundercloud around your head.
But instead of wearing a dark face to match a dark mood, how about whistling while you work. You don't need to be Snow White or any of the Seven Dwarfs to benefit from music.
If you're not a good whistler, hum. And if you don't hum well, keep the rhythm. If you're not very rhythmic, at least shine a spotlight because then you'll have emotional stability and…
There Ain't No Dark
Pessimistic inclinations; oh statistical emotions.
Don't try it, don't buy it
It won't look good anyhow.
Problematic imperfections…oh they're fishes in the oceans.
Just face it and erase it;
You could change the whole world now.
There ain't no dark when you can see the light,
And there ain't no black hole in your heart.
Prepare your eyes for the never-ending sunrise.
There ain't no…there ain't no…there ain't no dark
Artificial revelation; oh perpetual solutions.
Don't make 'em don't take 'em; they won't get you anywhere.
Symbolism over substance; wise up to that old pollution.
Take it higher; chase the liar; show the world you really care.
Chorus
No matter what they do or say
You and I can win today.
Just live like there ain't no…
'Cause there really ain't no dark.
© 1993 Tony Funderburk
Stay tuned,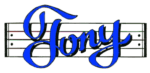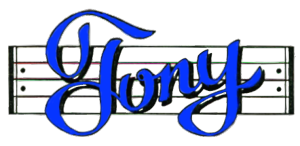 Sign up for my Rhyme and Reason emails. (good stuff for Fa-Ree)
Get my Rhyme & Reason Podcast delivered right to your device. (also Fa-Ree)
My books are also on Amazon.com or Apple Books
Grab yourself an un-cool T-shirt
Or how about some music for kids