I've always loved the old westerns. The movies where the good guys won. And the bad guys lost. Those movies where cowboys, villains, sheriffs on the hunt for desperados, and even settlers from back East had to make camp for the night. And there was time to reflect on the day around the ember glow of the campfire.
Did you watch those movies? Or, maybe you're like me, and you even watch 'em over again now. And as you think about what I'm talkin' about, does it light up some word pictures for you? It sure does for me.
I can see those sleepy-eyed cowboys starin' into that campfire ember glow.
And I can see a half moon hangin' in a sky filled with a trillion stars. A little further over to the right is a horse that looks just as tired and sleepy as its rider.
Then, I can smell the scent of beans, onions, and coffee. Mm…mm. Now, that's sleepin' and dreamin' food.
Well, a few years back I thought about all that, too. And I worked up a right nice collection of western-themed lullaby songs. And I put 'em all together in "Bedtime Buckaroos." One of those songs was called "Windy Saddle." It was inspired by two things. First, those scenes from the movies. And second, a little restaurant in Golden.
But regardless of where my inspiration originated, little kids love the songs. And I know they'll love the songbook (which is also a coloring book and drawing book) just as much. So, if you love the little kids in your life, you'll git on over to the internet store and buy the Bedtime Buckaroos songbook for 'em quicker'n greased lighting.
The link is below. And it's so easy, you AND your painted pony will still have enough energy to go ridin' through the canyons to find your own Windy Saddle.
Now, the night falls low on the paintbrush blooms,
And the campfire light fades to ember glow…
Well, it's times like this that caress my soul,
And I know that I'll always remember so. (© 2012)
Stay tuned,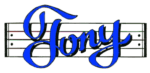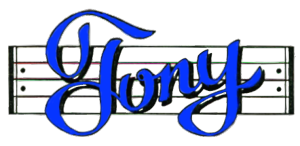 Get the Bedtime Buckaroos songbook/coloring book/drawing book