Get The Rhyme and Reason Podcast Delivered, Free Apple Podcasts | Google Podcasts | Spotify | Amazon Music | Android | Pandora | iHeartRadio | Stitcher | Podchaser | Podcast Index | Email | TuneIn | Deezer | RSS | More
Dream Town. I remember playing a multi-timbral sound on my fairly new Korg Triton keyboard several years ago. And the ethereal setting immediately set my imagination in motion. It was one of those magical moments songwriters love almost as much as anything. At least I do.
And that particular moment took me to Dream Town.
If you're a songwriter, you know what I mean when I say the song flowed out and fell into place. Basically, as I played around on the keyboard, the lyrics slid right into the melody. And I didn't even have to compile a collection of sounds to get the feel I wanted.
They were just there. So, all I had to do was let my fingers go with the flow. And before I knew it, the song was born. And even though it was one of the first songs I composed for the personalized songs for kids I used to sell, it ended up closer to the end. Because it just sort of felt natural (maybe even supernatural) to end up in…
Dreamtown
And now…where you will go
The clouds all hang low
To soften the sun and the moon.
The rain…falls on your hand
And all of the land
Is blurred in the mist of this tune.
You can't get there with open eyes.
You'll travel faster lying down.
And on the wings of alabaster butterflies
You'll float away to Dreamtown.
Instrumental
And there…'round that sweet bend
The world is your friend
And nothing can take that away.
So go…and don't you look back
Hold fast to the track
And leave all the cares of the day.
Chorus…inst…end
© 2001-2023
Stay tuned,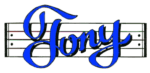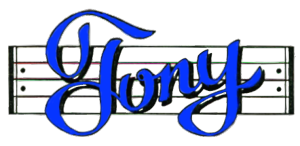 No-cost, low-cost, and premium ways you can show your support…
Tell everybody you know to Jump on the Rhyme and Reason Bandwagon
(emails with good stuff for Fa-Ree)
Get my Rhyme & Reason Podcast delivered right to your device. (also Fa-Ree)
Get digital Bible stuff from the same company I do.
My books are also on Amazon.com or Apple Books
Grab yourself an un-cool T-shirt
Or how about some music for believers, dreamers, and thinkers