Get The Rhyme and Reason Podcast Delivered, Free Apple Podcasts | Google Podcasts | Spotify | Amazon Music | Android | Pandora | iHeartRadio | Stitcher | Podchaser | Podcast Index | Email | TuneIn | Deezer | RSS | More
I've enjoyed Dr. Seuss books since I was a kid. In fact, I'm sure his rhythmic and whimsical writing inspired many of my writings for kids. And I'll even admit that in a court of law if needed. But that still doesn't stop me from sharing what I'm about to share.
You might call me Mr. Grinch after this. But it brings me no joy (and there'll be none in Whoville) to say how disappointed I am in the good doctor.
Because Dr. Seuss missed a prime opportunity to celebrate human life.
He lived until September 24, 1991. Almost 20 years after that famous so-called "supreme court" decision on abortion known as Roe V Wade. So, obviously he was around when pro life groups started using a line from his book, "Horton Hears A Who." The line says, "A person's a person, no matter how small."
And you'd think a guy who acquired a huge pile of money writing for kids would've thought that was A-ok. But you'd be wrong, apparently.
Here's something I found in the most trusted earthly authority on the planet, Wikipedia.
– The line "a person's a person, no matter how small" from Horton Hears a Who! has been used widely as a slogan by the pro-life movement in the United States. Geisel, and later his widow Audrey, objected to this use. According to her attorney, "She doesn't like people to hijack Dr. Seuss characters or material to front their own points of view." In the 1980s Geisel threatened to sue an anti-abortion group for using this phrase on their stationery, according to his biographer, causing them to remove it. The attorney says he never discussed abortion with either of them, and the biographer says Geisel never expressed a public opinion on the subject. After Seuss's death, Audrey gave financial support to Planned Parenthood. –
So, that's not completely solid evidence against Mr. Geisel.
But it seems to be a window to his soul.
It's sad when you find out people you look up to don't understand AND support the sanctity of human life. Because, as Dr. Seuss said, "A person's a person, no matter how small." And what good reason could any person ever, ever, ever have for not allowing another person their God-given right to life?
But if you're part of pro life group, and you think you need or want a good rhyme, then, to quote Doc Holiday in the movie, Tombstone, "I'm your huckleberry (or huckle bearer).
No matter how tiny, no matter how small,
Right down to conception, the Lord loves them all.
They just need some love and a place they can grow.
Unborn babies are persons. God knows that you know.
Stay tuned,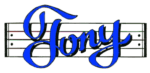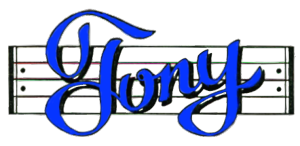 No-cost, low-cost, and premium ways you can help me spread the Word…
Tell everybody you know to Jump on the Rhyme and Reason Bandwagon
(emails with good stuff for Fa-Ree)
Get my Rhyme & Reason Podcast delivered right to your device. (also Fa-Ree)
Get digital Bible stuff from the same company I do.
My books are also on Amazon.com or Apple Books
Grab yourself an un-cool T-shirt
Or how about some music for believers, dreamers, and thinkers