Back in 2001 my wife and I started a sideline music business focused, at first, on personalized music for kids. And stores that carried my CD's (remember those?) asked if we had other music for kids, too. So, I wrote and produced a collection of songs that included the names of the stores as titles for songs. I wrote a doodles song for the first store we worked with. It was called Monkey Doodles. But another store used that as part of their name, too.
So, I wrote another doodles song for them.
I've always noticed how, for some silly reason, kids have fun making messes. So, I wrote a fun song all about the messes they make. And on my website, I said these are messes "you won't have to clean up."
To come up with the lyrics, all I had to do was remember some of the messes I'd seen kids make over the years. Sometimes they're creative. But most times they're just dirty, sticky, sloppy, yucky messes. And kids never seem to mind gettin' the gunk all over 'em. Have you ever noticed that?
Well, the reason I brought it up is because somebody told me, the other day, what a kick they got out one of doodles song. I asked which one, and they said it was…
Apple Doodles
Hey silly kid silly smile on your face
When you draw silly circles all around the silly place
AppleDoodles…oh that's AppleDoodles
When you make the ketchup squirt
When you're playin in the dirt
AppleDoodles.
Smear peanut butter and jelly on your pants
And you do it all again when you get a second chance
AppleDoodles…oh that's AppleDoodles
You can't help it if you're cute
Dancin in your birthday suit
AppleDoodles.
Bubblegum stuck in your best friend's hair
But you're blowing colored bubbles like you just don't care
AppleDoodles…yeah that's AppleDoodles
When you're the only one
Who thinks your water gun is fun.
AppleDoodles.
© 2007 Tony Funderburk
Stay tuned,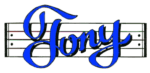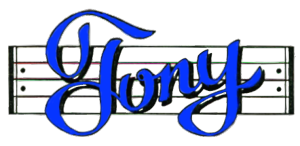 Get my Rhyme & Reason Podcast delivered (free) right to your device.
My books are also on Amazon.com or Apple Books
Grab yourself an un-cool T-shirt
Or how about some music for kids