Are you willing to do something for God today?
I promise, it won't be for nothing.

Get The Rhyme and Reason Podcast Delivered, Free Apple Podcasts | Google Podcasts | Spotify | Amazon Music | Android | Pandora | iHeartRadio | Stitcher | Podchaser | Podcast Index | Email | TuneIn | Deezer | RSS | More
You may be asking what you can do for God. I hope that's the question anyway…and not a question of why. The answer is simple, really. Consider what you're good at. Then figure out how to use that in a way to spread the message of God's love in your circle of influence. It doesn't matter if you're a singer, writer, illustrator, photographer, plumber, electrician, butcher, baker, or candlestick maker. The point is to use your gifts and do something. And like the old saying goes, "don't put off till tomorrow what you can do today".
When you put your trust in the Lord, He'll never leave you nor forsake you. That means He'll help you do what you do best. You don't have to know how everything is going to work out. But you do have to know that eventually it will. That's called faith. And faith is the evidence of things hoped for but not seen. So, stand on your faith and do something for God today. Here are lyrics to a song about it. If you'd like to hear the song, you'll need to Subscribe to my Podcast.  🙂
Do Something
Lightning, thunder…got this feeling that's pulling me under
Magic, voodoo…when it's got you what can you do?
I feel like I'm not the master of my fate
I do what I must and everything else can wait
I'm rolling in and out more often than the tide
And I don't wanna be content to let it ride
I gotta do something
"˜Cause doing nothing's wrong
I gotta do something
To last my whole life long
Find balance with the hawk and dove
Keep living for the perfect love
I believe my God above will help me…
Help me do something!
Longing, yearning…got this fire that won't stop burning
This existence takes the path of the least resistance
I don't wanna waste the time that may remain
I wanna get all that I can out of my brain
And I wish that I could always see which way to go
But it's up to me to pray…and God to know
chorus
inst…chorus to end
© 1988 Tony Funderburk
Stay tuned,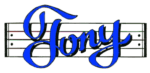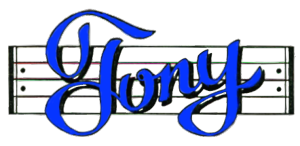 No-cost, low-cost, and premium ways you can show your support…
Tell everybody you know to Jump on the Rhyme and Reason Bandwagon
(emails with good stuff for Fa-Ree)
Get my Rhyme & Reason Podcast delivered right to your device. (also Fa-Ree)
Get digital Bible stuff from the same company I do.
My books are also on Amazon.com or Apple Books
Grab yourself an un-cool T-shirt
Or how about some music for believers, dreamers, and thinkers