What this country needs is a good
Do Right Songbook
What?! A Do Right Songbook? Seriously? Yeah. And if every person in the country had one, there'd be no more fighting and looting in the streets. No more political differences. No more broken relationships. And basically no more crime. Period. Too far?
Yeah, a Do Right Songbook isn't gonna help with any of that.
But I don't think it'll make any of that any worse either.
Because, after all, it's just a bunch of songs about faith, hope, and love. And maybe a few thought provoking ideas, too. But hey, even Kanye does that. And isn't he supposed to be cool for doing that?
Some loyal readers (and listeners) are familiar with this collection of songs. But what nobody knows…till now…is that you don't have to buy a CD to get them anymore. By the way, some of you might not know this, but a CD is a round, plastic disk that music used to be digitally "burned" onto.
Yeah, now all the songs are found in a super secret link inside the book.
But this is no ordinary lyric book. Because it's also a journal. With lots of pages. So you can write down and keep your own ideas and inspirations. And that means it's like two books in one. A songbook. And a journal.
"Wow, Tony! Is that why you call it a songbook journal?"
Bam! There's no sneaking anything past you. Yeah, that's exactly why. And the songs included are:
Have To Believe
Everlasting Everywhere
Cliché
Feed Me
Safe And Sound
Power of the Word
Say Yeah
Beat The World
Carry The Dream (a 2020 version coming soon)
Impossible Odds
The Living End
Believe And Begin
Do Right
Now good golly, Wally, you should go get your own copy right away. And be sure to look for that super secret link inside.
(https://www.amazon.com/Do-Right-Tony-Funderburk/dp/B08CWJ7HB7)
Do right…and risk the consequences
And do right…whatever you do
Do right…and don't you stand on fences
Now whatever you do with all of your might…Do Right!
Stay tuned,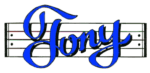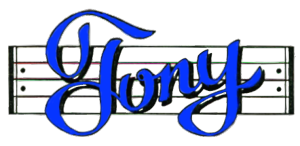 My books are also on Amazon.com or Apple Books
Grab some Merch
Or how about some music for kids