OK, I've got a line for you to sing to the tune of "If you're happy and you know it." Ready? Here you go. 🎶 If you're worried and you know it, do not fret. 🎶 Now. Don't you feel better already?
Three simple words. Do not fret.
But if they're so simple, why do most people find the advice impossible to follow?
Because most people (I hope that doesn't include you) don't care to listen to what God tells them.
"What?! You mean God actually tells me to fret?!"
Yes. Yes, He does.
"But," you might ask, "Does God understand how much evil is going on in the world?"
Yes. Yes He does.
And He still says "Do Not Fret."
And just in case you think He must say it more profoundly…NO. Because God prefers for us to get it. And He wants as many people as possible to get it. So, it makes his most important points easy to understand. And that means when He wants us not to fret, He just tells us not to do it.
Of course, He might use a king to tell us. In fact, He DID use a king to tell us. King David. And David knew a thing or two about "evildoers." But he still said not to worry because of them.
Yeah, but David wasn't up against a world filled with people who want to prosper off the problems of others. Right? And he didn't have to deal with schemers who went around planning wicked stuff. Right?
Wrong.
David was able to relate to what we have to deal with these days because he had to deal with those same kinds of things in his day.
But God inspired David to write: "Do not fret because of evildoers."
I've said it before. But it bears repeating. Show the world how to be and stay positive in times like this.
Because…
If for no other reason, you know you're truly blessed.
And you know you'll live forever in the place that's the best.
You know this world can never beat your spirit down for good.
So now you'll give up worry, or at least you'll know you should.
Stay tuned,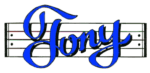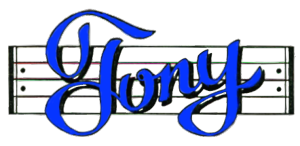 Get my Rhyme & Reason Podcast delivered (free) right to your device.
My books are also on Amazon.com or Apple Books
Grab yourself an un-cool T-shirt
Or how about some music for kids