Is dissonance art? Or just sound?
Short answer? Art! Nine years ago, at around this time of June, I wrote about dissonance art. But I didn't call it that. I just mentioned something I like to do when I'm writing songs. And that's never changed.

Here's my take on dissonance art (from nine years ago).
"I really like irregularity in a chord. Because so many times, it just doesn't sound irregular to me. There's just something full and rich about 3 notes very close together in a chord. They fill it up. They give it depth. They take it up a notch. Scratch that…they take it up 2 notches. Yeah, that's better.
The next time you're sitting at a piano, play an F minor 3 note chord. (F, Aâ™­, C) It's a nice mood setter. But then simply add G and gee! So much richer, fuller, smoother. Maybe it's just me, and you can "dis" me if you like, but I love this kind of dissonance in music."
But there is a dissonant sound I don't like in music. And that's when junk attempts to pass itself off as music. Maybe you've heard some of this junk. It's not difficult. After all, the worst junk tends to be played loudest. Usually from vehicles with dark, tinted windows. And as chance would have it, there's one idling at the red light close to our house right now. Fortunately I can't hear it well enough to discern what's being said. Thank goodness for little favors.
Let's move along from that little rabbit trail…
And as much as I enjoy writing songs with tidbits of dissonance, I truly appreciate masterful compositions that use it. On that note (half-hearted pun intended) I'd like you to check out this piece by none other than the maestro himself. Ludwig von Beethoven. This bit of music is called "Les Dissonances" from his 5th Symphony.
You say vowel, I say consonant.
Opinions soon become dissonant.
But let's not argue. Let's agree
And live our lives harmoniously.
Stay tuned,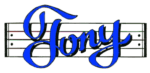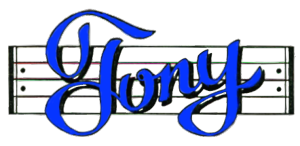 My books are also on Amazon.com or Apple Books
Grab some Merch
Or how about some music for kids