Well, it's December 2020. And it's the best month of the year to end 2020 with. And not just because it's both national egg nog month AND national impaired driving prevention month. Even that alone would make it super duper unique. But also because of its historical significance.  

Podcast: Play in new window | Download
Tune In On iTunes Apple Podcasts | Google Podcasts | Spotify | Android | Pandora | iHeartRadio | Stitcher | Email | TuneIn | Deezer | RSS | More

December is full of important days.
Like today, the first day of the month. This is Eat A Red Apple Day. And since an apple a day keeps the doctor away, there's more importance to this day than ever before. Right?
And there are other important food days this month, too. Like tomorrow. One of my faves. It's National Fritters Day. So take some of that red apple from today, add some walnuts, and make some apple fritters for tomorrow. Be prepared. And don't let it sneak up on you.
But how about National Cookie Day on the 4th? My #1 fave. And there's no specific cookie. So, it doesn't matter what your choice is. Celebrate the day with a cookie made your way.
Oh yeah…the 9th is National Pastry Day. And that's almost as important as Cookie Day. Because who isn't obsessing over tasty sweets this month? C'mon…admit it. You've already Googled recipes, haven't you?
And to prove my point just a bit further, the 15th is National Cupcake Day. Now, don't even try to tell me you can resist celebrating that day. I'll bet you've already got ingredients in the cupboard. Or you've got your favorite bakery on speed dial. (It'll be our little secret)
But there's even more important significance to this month than food.
Like, the two most historically significant birthdays in history are both in this month. I'll talk more about those later. But for now, just realize, you've entered THE month of all months. A time when the world sees both the shortest and longest daylight days of the year.
It's the month of Sagittarius (until the 21st) and Capricorn (the rest of the month). And the month of the Narcissus flower and the stones of tanzanite, turquoise, and zircon.
So, I hope this December finds you happy
And as healthy as you've earned the right to be.
I hope it helps you start your new year snappy
Fueled by blessings that you can and cannot see.
Stay tuned,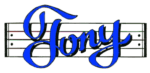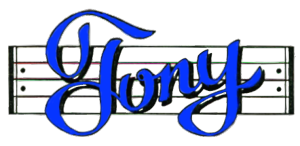 Get my Rhyme & Reason Podcast delivered (free) right to your player.
My books are also on Amazon.com or Apple Books
Grab yourself an un-cool tShirt
Or how about some music for kids