It's funny (odd, not humorous) what you can stumble upon, or across, when you do an online search. For example, I wanted to share some sad information today, and I had an idea for a different way to do it. So, I typed in my search phrase. And most of the results I found were about a Japanese manga series called "Death Note."
Yeah, I didn't know what a Japanese manga series was. But it didn't take long to figure out how it's just another broken part of this ever-increasingly dark world. Here's a short storyline excerpt…
"An intelligent high school student goes on a secret crusade to eliminate criminals from the world after discovering a notebook capable of killing anyone whose name is written into it."
I know you're eager to go watch the Death Note series now.
But skip it. And let me explain the reason that death note reference even comes up in the first place.
A friend of mine died a couple of days ago. In recent years we weren't close friends. But I know Darryl was/is a strong believer. who suffered with multiple physical issues for a long time. So, I know he's relieved to suffer no more.
He and I might have been almost the exact same age. His birth date was two weeks before mine. But my birth was considered about two weeks late. Point is, Darryl and I grew up and lived our lives in the same time frame.
And Darryl and I also sang together. A couple of times. In the church where I led the Sunday praise and worship for about three years. He had a nice, baritone voice. And he definitely loved singing about his love for Jesus. So, it was an honor to share the stage with him.
Darryl was also steadfast in his stand against all abortion. He understood the death note that rings out daily in Planned Parenthood (and other) "clinics." And I believe he now understands, fully, that he stood on the right side of that issue.
It's weird to talk about someone you knew in the past tense.
But it's always great when you know you'll talk to them again in the future. And I know I'll see Darryl again one day. Where there will never be death notes again. Because death will be…
Swallowed Up By Life
I'll be swallowed up by life
That will never fade away,
When I leave my body here
On an ordinary day.
I won't mourn the things I lose
'Cause there's so much more to gain.
And my spirit will rejoice,
When I leave this earthly plane.
I'll be swallowed up by life,
And I'll never more know death.
I will just begin to breathe,
When I breathe my final breath.
© 2014 Tony Funderburk
But maybe you're one of those people who doesn't have that sense of future security. And maybe you think you're just headed toward total nothingness. If so, I recommend you dive a little more deeply into the mountains of evidence for a never-ending life in paradise.
At the very least, you'll have hope that billions of people on Earth don't have. And at the very most, your hope will rewarded with an eternal, loving relationship with the One who made you.
What have you got to lose?
Uh…everything.
Stay tuned,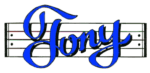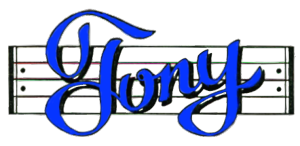 Tell everybody you know to Jump on the Rhyme and Reason Bandwagon
(emails with good stuff for Fa-Ree)
Get my Rhyme & Reason Podcast delivered right to your device. (also Fa-Ree)
My books are also on Amazon.com or Apple Books
Grab yourself an un-cool T-shirt
Or how about some music for believers, dreamers, and thinkers