Podcast: Play in new window | Download
Tune In On iTunes Apple Podcasts | Google Podcasts | Spotify | Android | Pandora | iHeartRadio | Stitcher | Email | TuneIn | Deezer | RSS | More
"I don't wanna deal with reality. In fact, I hate reality." I was just talking with a good friend who said a person he knows told him that. And my wife said a coworker told her something like that, too. So, it would seem there are some people out there who prefer their own little imaginary worlds. And they don't wanna come out of them.
But you gotta deal with reality whether you prefer it or not.
Trouble is…there's a ginormous drug epidemic in America. And it's caused by many people (maybe millions of people) who think the way to push reality away is to medicate it or smoke it away.
But that only makes their reality a befuddled blur. And something even worse happens.
Other people, who choose to take on the world with a clear head, end up paying for those drugged and dull-thinking dips. Either directly or indirectly. Because the world continues to spin. And time continues to tick away. And just because you're baked or bombed or high or hallucinating doesn't change that.
So, what we all end up with is a country (and a world) increasingly unable to think and reason. And then we find ourselves dealing with an "opioid crisis." And people living in makeshift tents under bridges, smoking pot, drinking booze, vaping, shooting up, and urinating and defecating on themselves.
Then, more and more, we become a nation of enablers. Because when you call these things "social issues," you ignore human nature. And when you consistently provide bags of free goodies at "missions," it's uncanny how many more of those missions you "have to" start.
I've seen this, up close, right here in Colorado Springs over the past 6 years. This beautiful place is losing its luster more and more each day.
And it makes me sad to think how most people don't care about those people on the streets. Because most people think you can donate the problem away. But again…most people don't know human nature.
So, deal with this reality however you want. But one recommendation I have for you is…stay clear-headed. Because this world is probably gonna rev up its rebellion against God. And you won't be able to drug or needle or smoke away the consequences.
Beat The World
Every time you turn your back
There's somebody there to pick your pockets
And so you see there's more to life
More than love and rockets
Deal with reality the best that you can
Try to remember there's a higher plan
That's the only way to beat the world at its own game
Yeah…every time you make your mark
There's somebody there to erase it
And people say that's just the way it is
And boy you'd better face it
But you believe there's gonna be a better day,
So you pray for strength and better words to say
That's the only way to beat the world at its own game
C'mon and beat the world, and try to leave a dent
But don't regret the time that you've spent
C'mon and beat the world, and try to leave a bruise
You need to know the life that you choose
Is gonna beat the world…
Every time you see the morning news
They talk about another killing
It's beyond my power to comprehend
How the taking of life could be thrilling
Banish the dark side; live in God's light
Rise and shine and you can win this fight
That's the only way to beat the world at its own game
Oh, can you imagine…if we were all serving the True God,
Would we still be living this way?
Instrumental…repeat chorus to end
© 1996 Tony Funderburk
Stay tuned,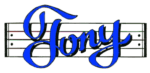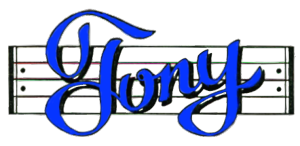 Get my Rhyme & Reason Podcast delivered (free) right to your device.
My books are also on Amazon.com or Apple Books
Grab yourself an un-cool T-shirt
Or how about some music for kids